Berlin Illumination Festival
Various locations
Berlin
Various prices depending on guided tour
Berlin Illumination Festival
Berlin Leuchtet, which translates to Berlin Illuminated, is one of two leading light festivals taking place in the city in October. Transforming historic as well as lesser-known, but still significant, buildings, monuments and memorials across Berlin with coloured lights and projections, this festival runs alongside the Berlin Festival of Lights.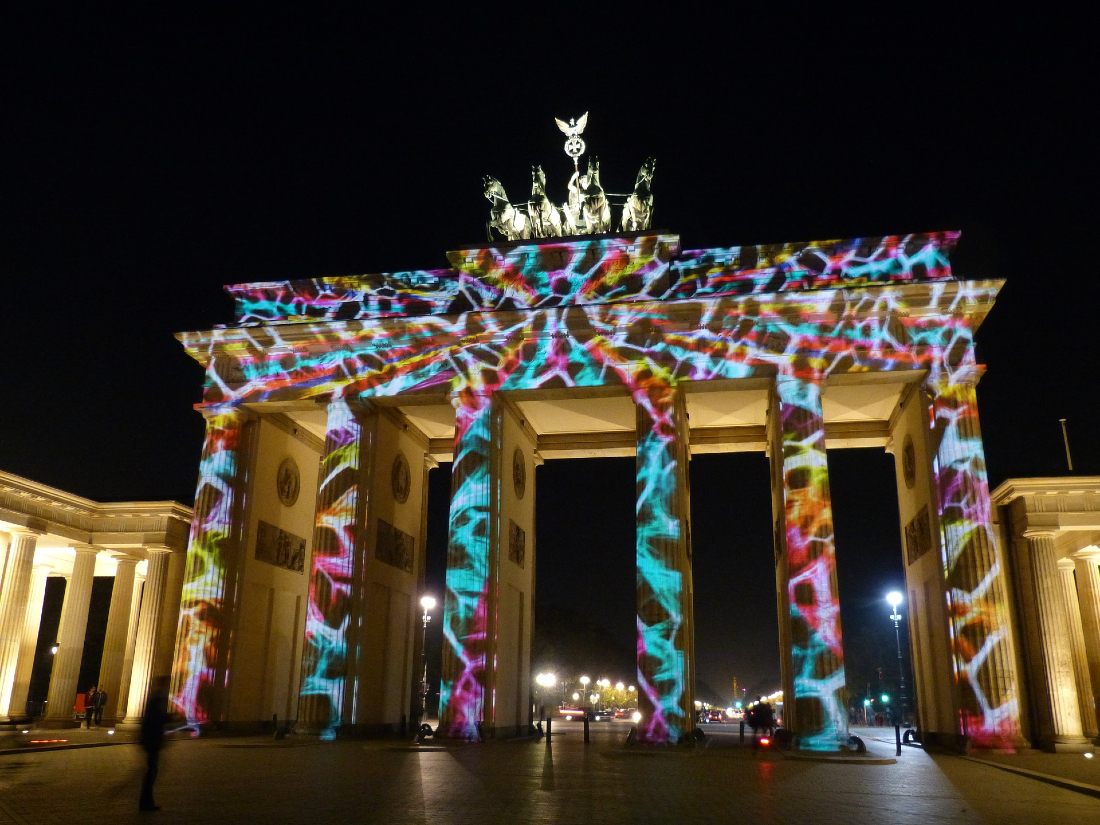 Berlin lights up with colour and lights
Featuring over 70 illuminations across the city for 12 days, the Berlin Illumination Festival welcomes more than 2 million people each year. Taking place for the 15th time this year, the festival was created by some of the initiators behind the Berlin Festival of Lights and has left its mark on the city.
Nearly 500 buildings in the city will be lit up during Berlin Illumination Festival and the Festival of Lights, including the Funkturm, Oberbaumbrücke and the Siegessäule. A significant amount of the installations from the Berlin Illumination Festival can found in the Mitte, Tiergarten, Friedrichshain, Kreuzberg and Steglitz quarters of the city.
Illuminated buildings and more
Everything from public parks and historic houses to shopping malls, train stations and bridges are illuminated with light installations, lasers, videos and 3D projections during the festival. All lit up with colourful lights, Berlin Illumination Festival celebrates prominent and less prominent architectural structures across the city, highlighting Berlin's diversity at the start of the winter season.
Both national and international artists are invited to create installations and light shows, which convey a story. Special light sightseeing guided tours by foot, bicycle, bus or boat, that explain the illuminations, can be booked online beforehand as well.
See the Berlin Illumination Festival
Want to know which buildings, famous monuments or memorials will be illuminated during the festival? Or interested in booking your walking, running or bus guided tour? Then head on over to the official Berlin Illumination Festival website for all the details.
Thumb: Miriam Guterland [CC BY-SA 3.0 (https://creativecommons.org/licenses/by-sa/3.0)]