Berlin's Many Christmas Markets
Berlin's Many Christmas Markets
Immerse yourself in the charm of Advent this festive season and enjoy some of the best Christmas markets in the city of Berlin. Here in the capital, over 70 Christmas markets are set up in the run-up to the national holiday, including both indoor and outdoor markets, historically themed markets and even some markets that include funfairs! With so many to visit, there is sure to be the ideal Weihnachtsmarkt for you, friends and family!
© Scholvien
Experience the best festive cheer at Spandau's Gendarmenmarkt
You can expect to find traditional as well as modern Christmas markets dotted throughout Berlin, with most Advent markets opening at the end of November and some running as far as mid-January. However, the largest of them all can be found in the old town of Spandau, at the historic Gendarmenmarkt.
Known for being among the most famous and beautiful holiday markets in the city, here visitors can enjoy glassblowers, traditional delicacies and handicrafts. Sip on some mulled wine or enjoy a German beer while strolling through the cosy ambience created by over 1.000 fairy lights.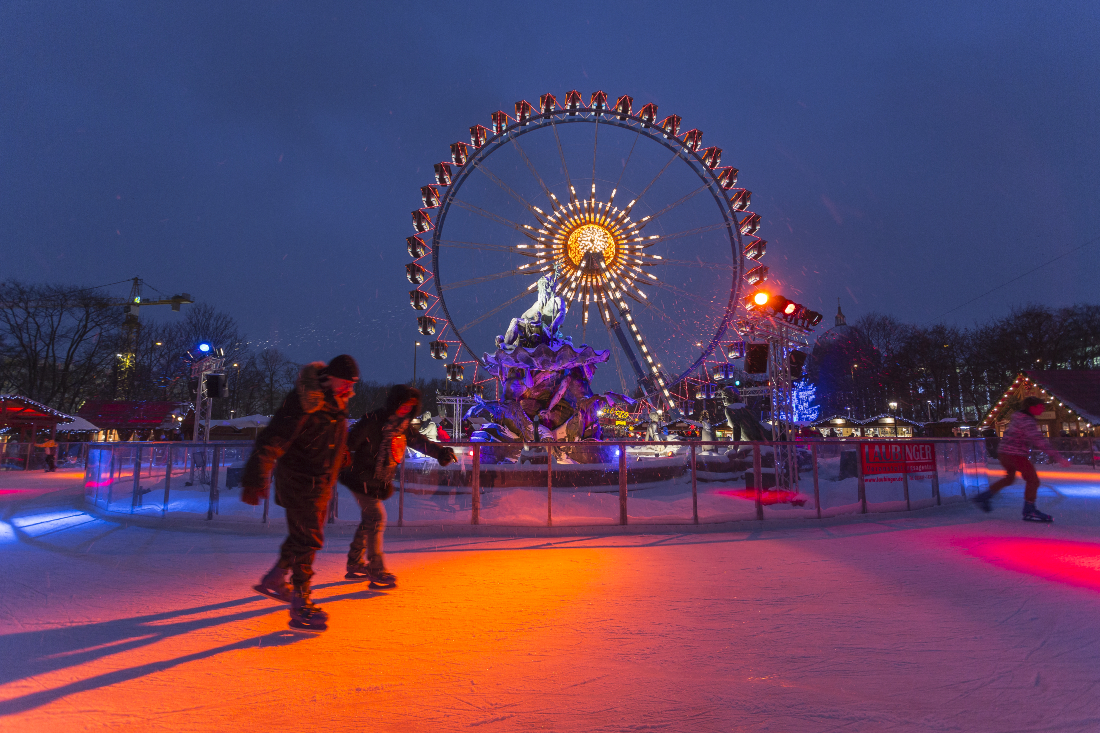 © Scholvien
Major attractions at Christmas time in Berlin
Over at Alexanderplatz visitors can explore the wintry Christmas market, with the largest Ore Mountain pyramid in Europe and an ice-skating rink. Try a Thuringian Bratwurst on the ground floor of the pyramid, while the tower trumpets on the second floor play some classic holiday tunes. With more than 100 stands, there's plenty of opportunities for visitors to admire the artisanal skills of the vendors and sample regional specialities.
One of the most popular Christmas markets in Berlin is at the Charlottenburg Palace, where visitors are taken on a romantic trip to the royal past. Over 250 wooden stalls and tents surround one of the finest palaces in Germany, where conventional handicrafts like jewellery, decorations and sweets are sold. On the main stage, the Charlottenburg Christmas orchestra plays festive songs, setting the mood for the children's programme, complete with a historical carousel and petting zoo.
©Visitberlin, photo: Dagmar Schwelle
Visiting Berlin's beautiful Christmas markets
With so many Christmas markets to visit, we recommend travelling by public transport - that way you can enjoy all the mulled wine you want! But remember to dress warmly, as the weather can change and temperatures drop at night.
For all the details on Berlin's numerous Christmas markets, head over to the VisitBerlin Christmas event page.