Generali Marathon Köln
Generali Marathon Köln
The annual marathon in Cologne (Generali Marathon Köln) is open to all types of running fanatics, from amateur joggers to experienced marathon runners.
Normally, hundreds of thousands of spectators come from across the country to watch the runners complete the course, which takes in the banks of the Rhine, the famous cathedral and other key monuments in Cologne. Most years see more than 22.000 participants run one of the marathon courses, making it the third most popular marathon in Germany, after the marathons in Berlin and Hamburg.
This year, however, like many other sporting events worldwide, the Cologne Marathon cannot take place in its normal form. Not wanting to let all that hard work and training go to waste, however, event organisers have come up with a special digital format for this year's race.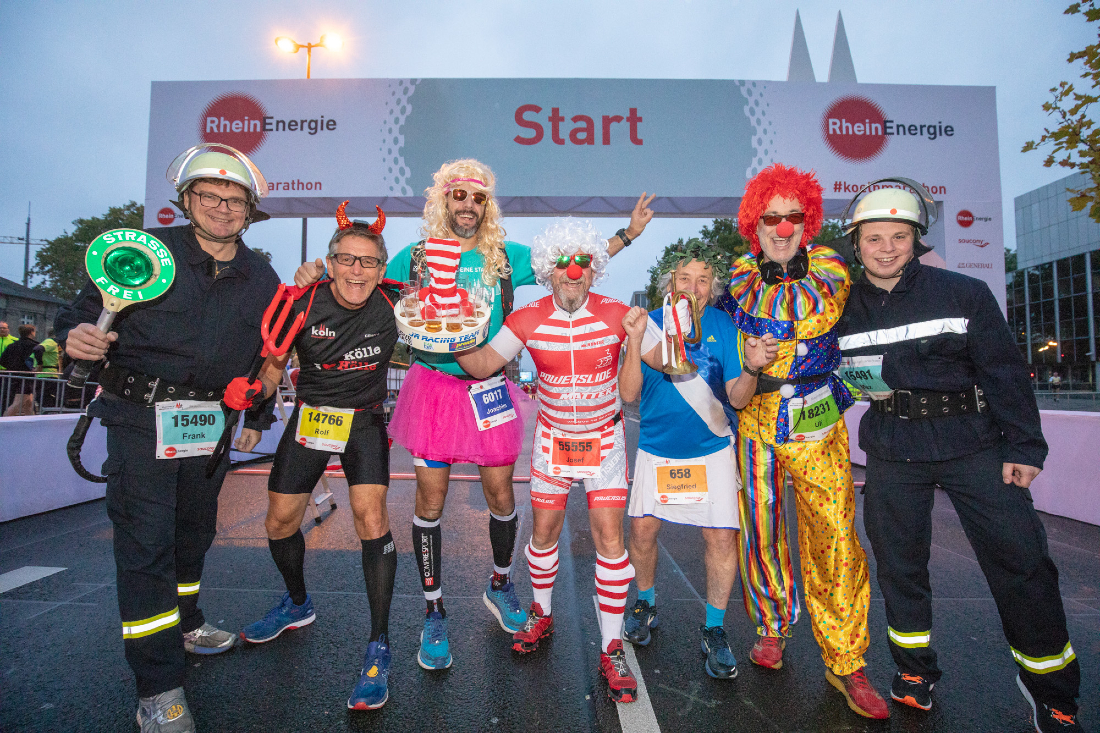 Race in the 3rd biggest marathon in Germany
This year's Cologne Marathon will take place in a digital format for the second time! Even though there will be no starting gun in Cologne on October 3, you can still run the distance and reach the goal you've been training for. Additionally, you can run some extra miles in aid of the recent flood victims.
To take part, all you need is a smartphone and your running shoes! Simply register online via the Cologne Marathon website, download the official app, log in, and then get running! Participants need to complete their run between October 3 and October 17 for it to count. You need to make sure you carry your smartphone with you the whole way, for tracking purposes.
Register for the Köln Marathon now!
Interest in participating in this year's Cologne Marathon? Then visit the Köln marathon website for more information and to register your slot now!
All photos: © Köln Marathon/Wilhelmi