Frankfurt's Magical Christmas Markets
Römerberg and surrounding area, 60311
Frankfurt
Frankfurt's Magical Christmas Markets
Christmas is nearly upon us once more, which can only mean one thing: the many beautiful and magnificent Christmas markets across Frankfurt are opening again! Of course, none are quite as large or impressive as the main festive market by the historic city hall Römerberg.
Christmas time in Frankfurt
One of the largest Christmas markets in all of Germany, in both size and visitor numbers, the elaborate and artistically decorated market spans from the scenic backdrop on Römerberg and Paulsplatz to the Friedrich-Stoltze-Square. Drawing in 3 million visitors annually, the Christmas market in Frankfurt dates all the way to 1393, where city folk came together to celebrate Advent in the run-up to the national holiday.
It was not until the early 19th century that one of the most significant symbols of the present-day Christmas market, the Christmas tree, was erected for the first time. Since then, a massive fir tree has been the centre of each Christmas market in Frankfurt and this year will be lit up during the official opening ceremony with Lord Mayor Peter Feldmann and the Frankfurt Opera house on November 26.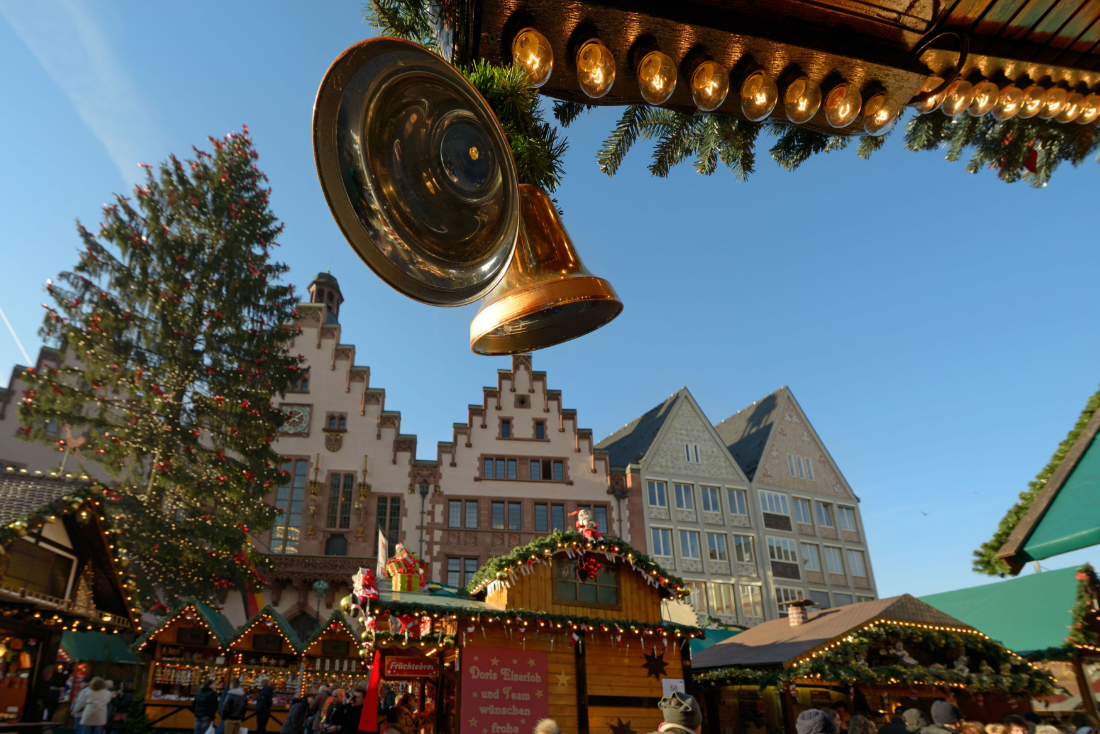 Enjoy the holiday season in Frankfurt
Visitors can wander among the festively decorated stands, smelling the sweet aroma of mulled wine, roasted chestnuts and sweets. Vendors offer everything from handmade Christmas decorations to traditional dishes and ceramic handicrafts.
Other highlights at the Frankfurt Christmas Market include the chiming of Frankfurt's Church Bells on November 1 and December 24, Santa Claus's visit on December 6 and the many advent concerts throughout the holiday season.
Attending the Frankfurt Christmas Market
Keen on attending the Christmas market in Frankfurt? Then we recommend travelling by public transport to enjoy the full experience. The market is opened Mondays to Saturdays from 10am to 9pm, and Sundays from 11am to 9pm.
For more details on the Frankfurt Christmas market, visit the city's tourism website.
Photos: © visit Frankfurt, Holger Ullmann