German Unity Day Festival - Berlin
Brandenburger Tor 1, 10117
Berlin
German Unity Day Festival - Berlin
October 3, 1990, is an important date for the Federal Republic of Germany as it marks the day of German Unity! A national holiday, similar to the 4th of July in the USA, it commemorates the German reunification in 1990 and is celebrated across the country, with the capital city hosting a three-day street festival.
The Day of German Unity
A historical day, when the former socialist German Democratic Republic (GDR) officially joined the Federal Republic of Germany, German reunification is celebrated in Berlin with a festival around the Platz der Republik, by the Strasse des 17. Juni and that famous German monument, the Brandenburg Gate.
Various open-air stages are set up in the area, where local bands and musicians perform, while stands sell traditional German food, drinks and sweets. Amusement rides and activities, like bumper cars and swings, offer entertainment for the entire family alongside the famous beer tents. Over one million visitors are expected to attend the street festival, so please keep in mind the roads will be busy and public transportation crowded.
© visitBerlin, photo: Artfully Media, Sven Christian Schramm
Unity across Germany
The German Unity Festival also focuses on honouring the democracy which lives on in public participation and intervention. 16 federal states, as well as the constitutional bodies the Bundestag, the Federal Government and the Bundesrat, will present themselves to the people during the event. In addition, several German historical sites, museums, palaces and castles also host special exhibitions to symbolise the unity of Germany.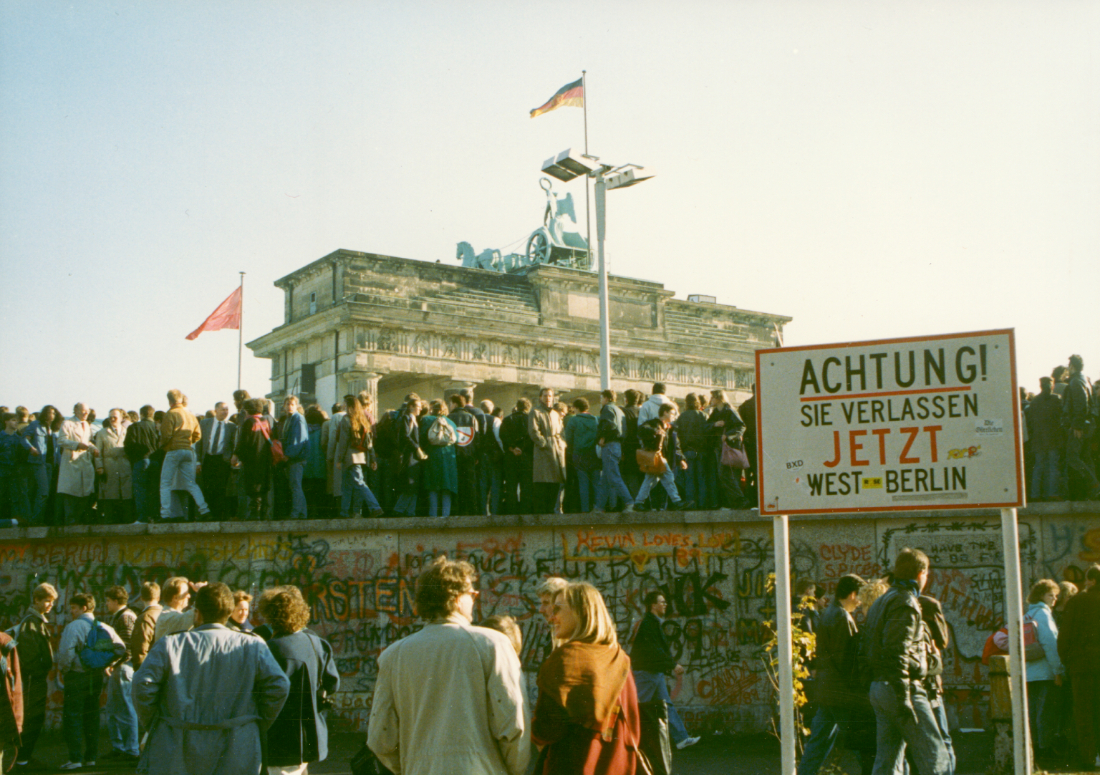 © Landesarchiv Berlin
Historical importance of the German Unity Day
The German reunification in 1990 was preceded by the fall of the Berlin Wall on November 9, 1989, and the Peaceful Revolution against the GRD in the East the same year. The two events, together with the end of the Cold War, paved the way for the German reunification. The 1990 Unification Treaty, which officially unified East and West Germany, made Berlin a new state and the capital of the Federal Republic of Germany, went into effect on October 3.
As the only federal, nationwide holiday in Germany, all towns and cities host their own celebrations on German Unity Day.
© Photo: Brian Harris/Alamy Stock Photo
Attending the German Unity Day Festival
Come and celebrate the reunification of Germany and the triumph of democracy together with thousands of Germans at this lively festival! For more information on the event, please head over to the official Berlin Tourism website.