Lee Krasner Retrospective
Schirn Kunsthalle Frankfurt, Römerberg, 60311
Frankfurt
Lee Krasner Retrospective
The first comprehensive solo exhibition of Lee Krasner (1908-1984), this new retrospective is set to tell the story of one of the most single-minded female artists of the 20th century. Opening in the Schirn Kunsthalle (art gallery) in Frankfurt this autumn, this exhibition is set to showcase a selection of Krasner's key works, including paintings, collages and sketches as well as some of her lesser-known works.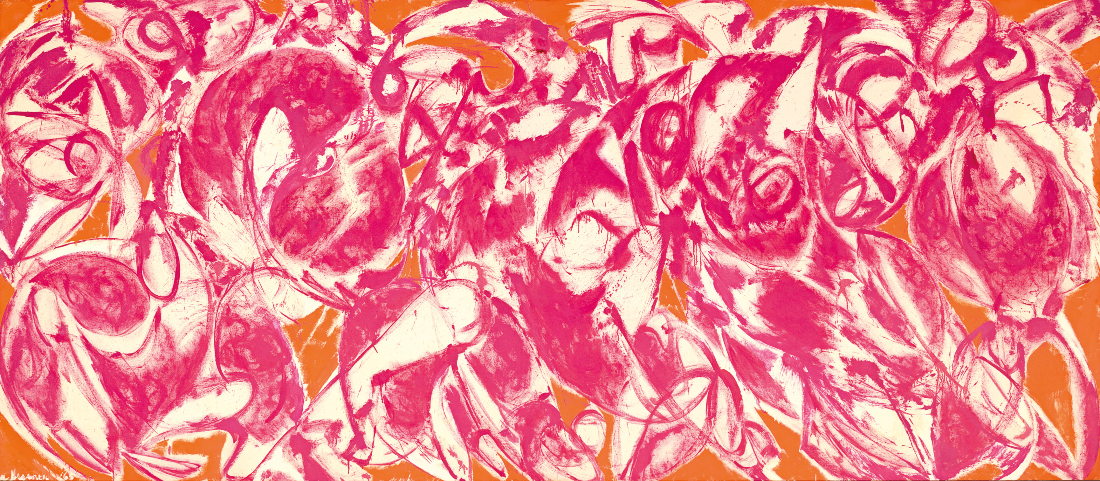 First complete exhibition of Lee Krasner to open
A pioneer of Abstract Expressionism in the US, her work returns to Europe for the first time in over 50 years in a significant retrospective. This new exhibition, entitled Lee Kranser, will tell her life's story, with her entire oeuvre on display. Nearly 100 pieces of her works, including collages, self-portraits, nudes in charcoal, paintings as well as photographs and films will be on display.
The strictly geometrical "Little Images" and groundbreaking paintings from her Prophecy series (1940s - 1950s), in addition to experimental pieces from her Umber and Primary series (1960s) form the centre of this retrospective. Spanning half a century, some of the pieces are on loan from international museums, while others have been borrowed from private collections.
© Hans Namuth
The pioneer of Abstract Expressionism
Born in 1908 in Brooklyn, New York, Lee Krasner was a member of the American Abstract Artists and friends with the likes of Ray Eames, Willem de Kooning and Franz Kline. Her work is said to have been overshadowed by that of her husband, Jackson Pollock, one of the main representatives of action painting with his drip paintings.
Following his early death in a car crash in 1956, Krasner used his studio, which marked the start of a new phase in her artistic career. Working on huge, unrestrained canvases for the first time, some of her most important works, such as The Guardian (1960), Happy Lady (1963), Combat (1965) and Siren (1966) were created. Although she never developed a signature style, she aspired to constantly reinvent her imagery.
Get your tickets to Lee Krasner
Curated and organised by the Barbican Centre, London, in collaboration with the Schirn Kunsthalle, Frankfurt, the Paul Klee Centre, Bern and the Guggenheim, Bilbao, this is one retrospective you should not miss out on.
For more information on the exhibition, how to travel to Schirn Kunsthalle by public transport, or to book your tickets, please visit the official Schirn website.
Thumb: © Gary Mamay