Peter Lindbergh: Untold Stories
Museum Kunstpalast, Ehrenhof 4-5, 40479
Dusseldorf
Adult ticket prices from 14 euros
Peter Lindbergh: Untold Stories
The late Peter Lindbergh is renowned for his fashion photography, even though the best of his work never put fashion at the forefront of the image. His latest exhibition, the first retrospective ever curated by Lindbergh himself, aims to offer an extensive look at some of his most famous and short-lived work.
Peter Lindbergh | Michaela Bercu, Linda Evangelista & Kirsten Owen, Pont-à-Mousson, 1988
The late Lindbergh's first self-curated retrospective
Entitled Peter Lindbergh: Untold Stories, the exhibition is set to open at the Kunstpalast in Düsseldorf come February 2020. Born in 1944 and raised in Duisburg, Germany, Lindbergh spent two years working on the exhibition together with the museum.
The exhibition features 140 photographs from the early 1980s to today, including many pieces which have never been presented before. Shining a light on his colossal oeuvre, the exhibition also includes photos commissioned for monthly magazines such as Vogue, Harper's Bazaar, Interview and W Magazine.
Peter Lindbergh | Querelle Jansen, Paris, 2012
Unseen and untold stories from Peter Lindbergh
The new exhibition consists of three parts which follow a chronology. Two large-scale installations are set to frame the exposition while opening up surprising perspectives on Lindbergh's work.
Over the years, Lindbergh's works have succeeded in transcending and redefining the direct context of fashion photography and contemporary culture, which is why Peter Lindbergh: Untold Stories also celebrates his legacy and impact on both the fashion industry and the art world.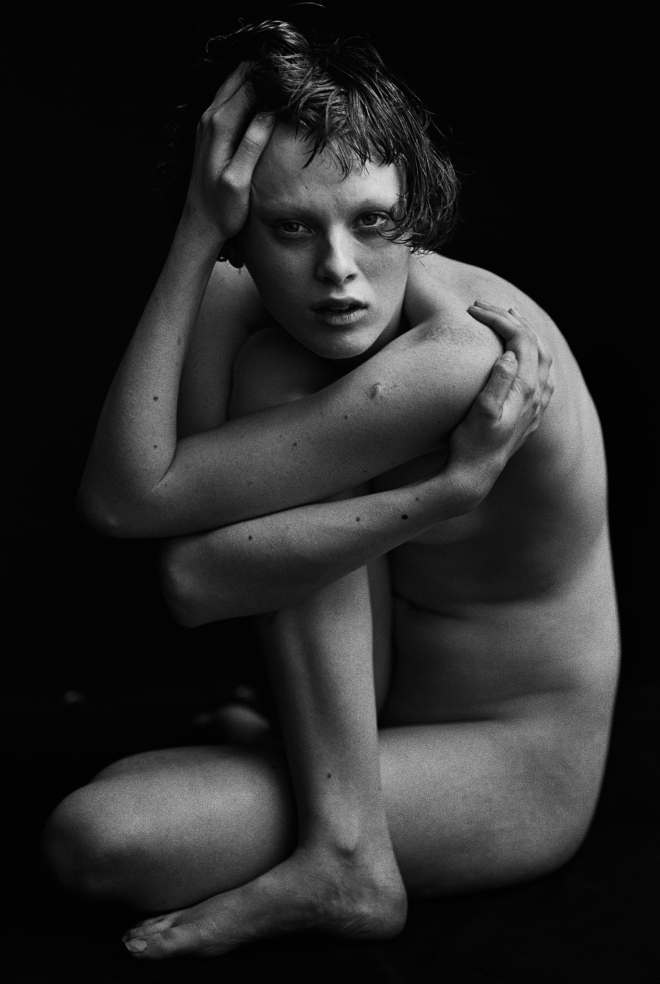 Peter Lindbergh | Karen Elson, Los Angeles, 1997
Attending Peter Lindbergh: Untold Stories
Immerse yourself in the world of Peter Lindbergh and learn more about this renowned photographer. For more details on the exhibition, directions on how to get there via public transport or to book your tickets now, head over the official Kunstpalast website.
All photos: © Peter Lindbergh, Courtesy: Courtesy of Peter Lindbergh, Paris