Stuttgart Filmwinter - Festival for Expanded Media
Various locations
Stuttgart
Single adult tickets from 7 euros
Stuttgart Filmwinter - Festival for Expanded Media
Explore the boundaries between cinema and new media art at the 33rd edition of the Stuttgart Filmwinter Festival! Offering a platform for independent and artistic films in the city of Stuttgart, this festival ​is one of the most important of its kind in southern Germany and also one of the most prestigious events in media art internationally.
© Demian Bern
Stuttgart Filmwinter Festival - at the interplay of cinema and new media
For more than 30 years, the Stuttgart Filmwinter Festival has been dedicated to driving innovation, challenging cultural expression and bringing complex artistic and technological issues to a wider audience. Organised by Wand 5, the festival is a meeting place for professionals, experts and the public which focuses on stimulating communication between audience and artists, sharing creativity as well as know-how among attendees.
Each year the Stuttgart FIlmwinter Festival offers a varied international programme comprising of films, workshops, performances and the Expanded Media exhibition. However, the festival's core remains its international competitions for short films, Media in Space and Network Culture. In addition, the festival also has a children and youth programme for the entire family, which offers exciting surprises for all. The Stuttgart Filmwinter Festival also launches a new motto every year, with this year's thematic focus revolving around absence.
© Gordon Winiemko
Exhibitions, competitions, films and more at the Stuttgart Filmwinter Festival
This year's programme for the Stuttgart Filmwinter Festival includes the International Short Film Competition and the Expanded Media Competition. More than 1.500 international entries from around the world came in for the competitions, and the winners will be announced during the gala and award ceremony on the final night.
As the festival and the full programme are taking place at different locations throughout the city, including the Theatre tri-bühne, the city library and FITZ! Cinema, we advise that you use public transport to travel from venue to venue. In addition, the weather can be quite unpredictable this time of year, so we recommend dressing warmly and in layers.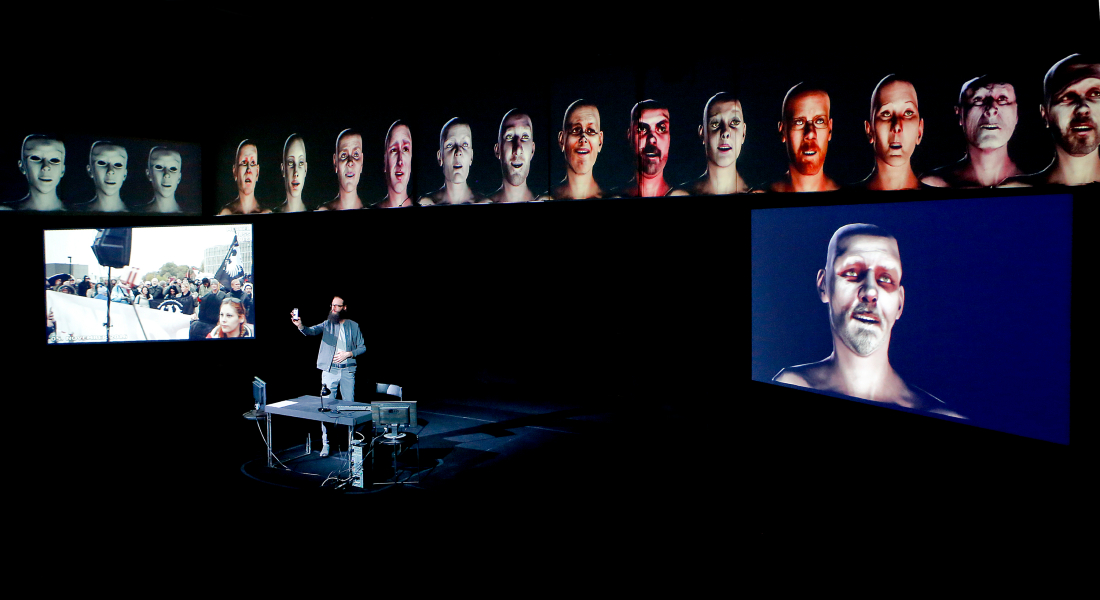 © Birgit Hupfeld
Attending the Stuttgart FIlmwinter Festival 2020
Ready to learn more about new types of film and media art? For detail on the festival, the full programme of events and to get your tickets now, head over to the Stuttgart Filmwinter Festival website.
Thumb: © Neozoon