Brandenburg hospitals are using robot cats to help patients
Brandenburg hospitals are using robot cats to help patients
Lizzy is not your average neighbourhood cat. Although she meows, wiggles her ears, turns her head and purrs when she is pet and brushed by her elderly owner, Lizzy is, in fact, a robot cat.
While therapy animals are known to provide elderly patients and terminally ill cases with unmeasurable emotional support, they are not a viable option for many hospitals, rehabilitation centres and clinics due to numerous medical and hygiene reasons. Which is precisely why many are now testing the benefits of robotic animal companions, like Lizzy, who fulfil the same role with patients.
Lizzy, the robocat, puts a smile on patients face
A rehabilitation clinic, GLG by Wolletzsee in Brandenburg, has made local headlines after doctors began testing the benefits of introducing robot animals to their patients. They have found that critically ill patients, especially those with severe movement restrictions, neurological diseases or orientation disorders, experience a strong emotional response to Lizzy, making it easier for doctors to connect with them.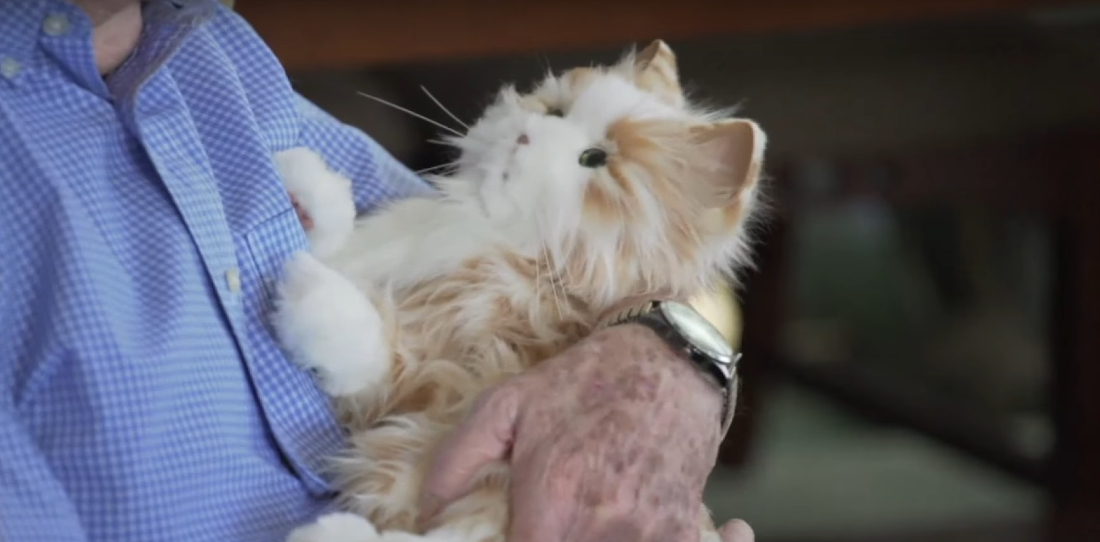 Many of the patients in the clinic also once owed their own pets, and interacting with Lizzy is said to help them recall those happier memories and pull them out of depression. The unconscious petting of the robot cat also helps improve fine motor skills and ensures patients who are bed-bound feel a little less lonely when they are alone in their room - purrfectly positive impact all round.
From toy to medical miracle
While Lizzy the robot cat is actually a life companion from toy company Hasbro which retails for 110 euros, the management team at the clinic is impressed with the effects she has had on the patients so far and are therefore considering purchasing a more sophisticated robot therapy animal, which can cost upwards of 5.000 euros, within the next few years.
"Before we spent the money, the effects needed to be tried out with Lizzy," explains Christian Brüggemann, Chief of Neurology at the clinic to DPA. "These experiments have shown us that the use of robotic animals to support playful therapy makes sense," adds the clinic's Administrative Director, Petra Leiste.
By clicking subscribe, you agree that we may process your information in accordance with our privacy policy. For more information, please visit this page.