Lemonade: The insurance company you can't afford to be without in Germany
Advertisement
Lemonade: The insurance company you can't afford to be without in Germany
As an expat, you've probably picked up on the fact that Germans love to be prepared. They're people who like planning ahead, making insurance a cultural must-have.
Illustrative of this is the fact that more than 75 percent of the German population has household contents insurance (similar to renters insurance), in comparison to a mere 41 percent of Americans who have renters insurance, according to data from the German Federal Statistics Office and the American Insurance Information Institute.
Lemonade's got your back!
If you're looking to partake in this proud German tradition of insurance, but you're concerned this means dealing with the infamous German bureaucracy (another proud German tradition), don't worry - Lemonade's got your back!
With Lemonade, you can insure the stuff you love, hassle-free, in just a few seconds (without having to get off your sofa). And the best part is, all products and services (including customer experience) are available in English!
Understanding what's covered
Lemonade offers two types of insurance policies - contents insurance and liability insurance. Both are considered basic insurance products, so if you want proper protection, you should consider getting both.
But what exactly is covered by your Lemonade contents or liability policy?
Household contents insurance
A household insurance policy covers the belongings you keep in your home (your household contents). Your stuff is covered against damage caused by fire, smoke, explosions, burglary, robbery, vandalism, windstorms and hail, and water damage caused by burst pipes or a leaking appliance like your washing machine.
You will also get help with temporary accommodation and expenses in case your home becomes uninhabitable.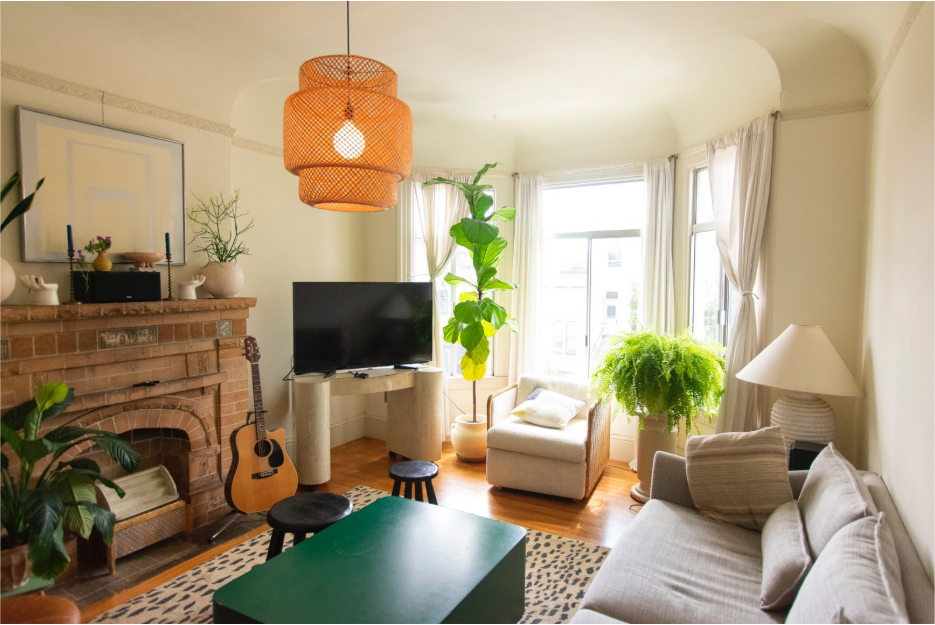 Private liability insurance
Private liability insurance helps reimburse you if you find yourself in one of two scenarios:
You accidentally injure someone
You accidentally damage someone else's property
5 reasons to buy Lemonade insurance
Here's five reasons why you should choose Lemonade over other insurers.
1. Instant everything
With Lemonade, you can get insured and file claims via the app in minutes: simply tap the claim button, tell Lemonade what happened in a video, and their digital claims assistant AI Jim will take care of the rest. By the way, 30% of Lemonade's claims are handled instantly, and they've even broken a world record for handling a claim in just 3 seconds!
2. Unconflicted business model
Lemonade takes a flat fee from the premiums you pay, and any unclaimed funds will go to a nonprofit of your choice. This way, Lemonade has managed to eliminate the conflict of interest between the insured and the insurer. As a result, they've created a business model that doesn't benefit from denying claims.
3. Fully customisable product
With Lemonade, you only pay for the coverage you need and can easily personalise your policy. For instance, you can add extra coverage or change your deductible via the app.
4. Anti Theft Package - complete protection outside your four walls
Whether you're chilling in your favourite coffee place or enjoying the German countryside during a scenic bike ride, with the Lemonade Anti Theft Package your stuff is protected against theft outside the home. So, if you'd like to insure your bike or laptop, simply activate the add-on (from an additional two euros per month).
5. The Lemonade Giveback
After you get your Lemonade policy, you're asked to select a cause (a nonprofit) you care about. Any unclaimed funds go to this nonprofit, which is how social good is at the core of Lemonade's business model. This is also the reason Lemonade carries the prestigious B-corp certification.
Find out more about Lemonade
Want to know more? Check out Policy 2.0, the world's first open-source insurance policy where insurance is explained in plain English.