Submit your German tax return without any knowledge of taxes or German
Advertisement
Submit your German tax return without any knowledge of taxes or German
The second quarter of the year is when everyone in Germany suddenly starts scrambling to know more about income taxes. Why? Because the tax return deadline is looming! Some upstanding taxpayers have already fulfilled their duty, but the vast majority of us postpone this to the last minute.
The problem is, if you don't speak German or have a professional understanding of how the tax system works here, filling out your tax return can be a bit of a challenge.
With Taxando, you don't have to know anything about taxes
Elster – probably best left to the experts
The government has tried to make things easier by providing a free online tool that allows you to file your tax return yourself. But the Elster software is far from perfect, and the complexity of the forms and the number of questions can be overwhelming. If you're not a tax expert, you're likely to run into trouble.
Not an expert? Don't sweat it – Taxando's got you!
Not many of us have enough knowledge to fill out the annual tax declaration without any major problems. That's where Taxando can help.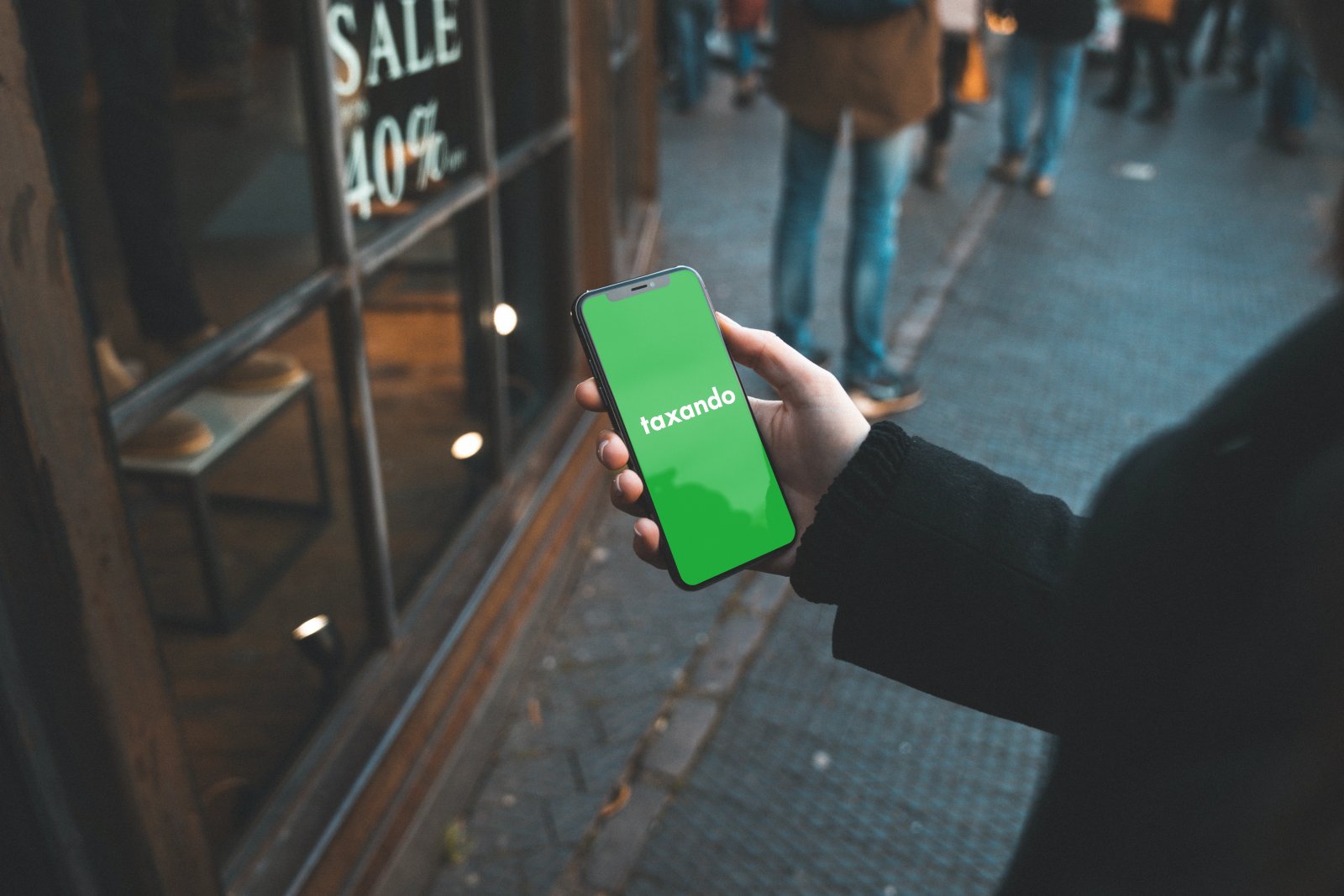 Taxando is an innovative application that can automatically fill out your tax declaration form – for free! All you have to do is take a photo of your Lohnsteuerbescheinigung, confirm your data and then send the declaration to your tax office. Simple! On average, the form takes less than 10 minutes to complete.
Taxando is the only application on the market available in English. It even has a panel with explanatory notes in English to guide you through the whole declaration. Once you're finished, it sends your declaration electronically via Elster, ensuring safety and quality.
But that's not all. Here's how Taxando is really clever:
Online transmitting as standard
Until a few years ago, the idea of filling out a tax return using your phone was out of this world. Nowadays, however, it's positively a trend. With Taxando, it's possible to send your tax declaration to the tax office without even providing a signature – you can use modern technology to verify your identity online. This means you don't have to worry about sending a paper copy to the tax office at a later stage. You can even receive your tax decision in the app.
Flexibility
When it comes to something as complicated as financial affairs, Taxando knows that one size definitely doesn't fit all. That's why they offer three different packages to suit everyone's needs. While the free package allows you to quickly and easily submit your tax return electronically, using Taxando's helpful notes and guidelines, the Premium and Steuer++ packages provide more sophisticated features like additional tax reliefs, professional tax support and the option to declare foreign income.
Efficient service
You know that feeling when you can't get an answer, or you are asked repeatedly to provide the same document? Contact with tax offices can be protracted and frustrating, because of the lack of organisational technology and streamlined processes. Taxando's innovative application, on the other hand, offers a very efficient service. No more hassling your tax advisor for a reply.
Tax support from a certified tax advisor
With Taxando's Steuer++ package, you have the option to get support from a certified tax advisor, who will review your declaration. The extra cost is often worth it, since optimisation from a tax professional usually leads to a higher tax refund.
In the case of any enquiries or erroneous decisions, the advisor will take matters into their own hands and negotiate with the tax office on your behalf. Taxando is the only application on the market that offers an online settlement together with a tax advisory service.
Report income outside of Germany
If you have had income outside of Germany in any given tax year, you must include it in your annual tax return. If you are not a registered resident of Germany, your income can have a key impact on your right to tax credits and the size of the tax refund you eventually receive. Not all applications offer the option to declare income from outside Germany, but with Taxando it is easy to declare the amount, currency and country of foreign income.
Extended returns
Did you know that if you are using a tax advisor – which is an option provided by Taxando – you are able to submit your declaration even a few months after the deadline? This is a big help for latecomers or those who prefer to postpone formalities to a later date.
Try Taxando today!
The people behind Taxando are so sure you'll like it that they offer a free trial of all of their packages. Sign up today and save time and money!