Junior Accountant / Finance Assistant
Updated: 14 Jan 2020
link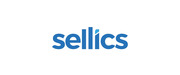 Finance / Accounting
English
We're growing our in-house finance operation, and we're looking for motivated team players to join us. Along with our Head of Finance, Lead Accountant, and Finance Manager, you will be responsible for overseeing our preparatory accounting operation, helping us manage our invoices, and assisting the finance team with various projects and requests from stakeholders. If you're organized, eager-to-learn, and have had some first finance/accounting experiences, this role is for you!
You will:
Oversee our preparatory accounting, including checking and assigning incoming and outgoing invoices
Post invoices into our accounting system
Be the point person for all company-wide travel reimbursements
Assist in settlement accounts
Support the team in managing queries from internal and external stakeholders, and act as a general support to other projects in finance
Requirements:
We're looking for someone who:
Has a natural, demonstrated interest in finance and is looking to build a career in this field
Ideally, has graduated with a degree in accounting, finance, economics, or other related field, or has an Ausbildung in finance or business
Ideally, has worked 1-2 years in an internal finance/accounting department, preferably in a start up
Is very organized and able to communicate complex information clearly and succinctly
Is skilled in Excel, and ideally has had first experience with DATEV
Is fluent in German and English
Salary Benefits:
Why should you join Sellics? We offer:
A talented, quickly-growing company
A very well-located office in the heart of Berlin Mitte incl. a rooftop terrace with pool
Flat hierarchies with open communication
High level of responsibility and space to develop
Flexible office hours
Urban Sports Club membership
A one week onboarding program, "Lunch & Learn" internal education sessions, Self Improvement Grant funding for external educational pursuits, and additional time off for professional growth
Remote working days
Free food and drinks, regular team events
Visa sponsorship and assistance for non-EU citizens
Participation in our all-expenses paid annual company trip
Work Experience:
1-2 Years
Work Hours:
40 hours per week
About the company:
Sellics is revolutionizing commerce, starting with the world's biggest online marketplace: Amazon. From starting as a group of friends with targeted business insights and under €2,000 in self-invested startup capital, we've transformed into the force we are today: a profitable and funded Scale-Up company providing data-driven and Ai-powered B2B SaaS solutions to help Sellers, Vendors, and Agencies across the world be successful on Amazon.
The secret to our success is our team, a group of more than 125 highly-engaged, intelligent, dynamic employees from over 35 countries, spread out across our offices in Berlin and New York City. We're a pack of people who care about each other, the values we live by, and the success story we're all helping to write.