Customer Program Manager
Updated: 10 Sep 2019
link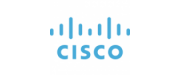 Management / Consulting
Location: Eschborn, Hessen, Germany
Additional Location(s) Garching, Bavaria, Germany / Berlin, Berlin, Germany or another major Cisco office in Germany
Area of Interest Customer Experience
Job Type Professional
Technology Interest
Job Id 1256174
New  
Who You'll Work With
This is a great opportunity to join the Cisco Customer Delivery Program/Project Management Team Germany, a high performing team responsible for the delivery of a multi-million dollar Services Programs and Projects leading Cisco's customers to business, innovation and operational success. You will report to Andreas Vollenweider, Head of Customer Program/Project Management for Germany. You will manage key accounts in Enterprise and Public Sector.
What You'll Do
The Program Manager is a key player in the Cisco Services business, responsible for high profile, digital transformation programs. Your role will sit within a high performing team managing some of Cisco's most valued clients. You will be accountable to drive a multi-million-dollar Services Program delivering outcomes for leading Cisco customers. As the Program Manager, your responsibilities will include:
Successful delivery and completion, on-time and on-cost delivery of all contractual commitments to a high degree of customer satisfaction
Management of resources in a matrix organization where resources are supplied by direct line management and working across multiple delivery organizations
Establish and maintain relationships with account Service Delivery Executives (SDE), Delivery Managers, Solution Integration Architects (SIA) and other key members of the Cisco delivery ecosystem.
Establish and maintain relationships with stakeholders including other organizations related to our customer base (Sales, Services Sales, Business Units and various other organizations) contributing key roles and responsibilities to make a successful engagement
Perform planning, cost and revenue forecasting, capacity planning and availability management
Conduct implementation and integration of a contract program through the life cycle
Establish standards and successful metrics; build effective teams
Provide effective communication with team and leadership including customer and stake holders
Assess Risks, Resolve Issues to Closure, Drive Improvements and Change
Manage Cisco's participation in vernance via Program Management Office (Cisco and joint customer-Cisco)
Identify complex issues and resolves complex problems that impact strategic direction
Financial reporting of associated program P&L
Who You Are
You've got a stellar track record of managing large scale, complex delivery programs and projects. You have thorough kledge of service proposal, program planning and contract negotiation skills. You are a pro negotiator will great communication skills. With that kledge, you can work remotely and manage a matrix environment managing multiple project managers in the delivery cycle. You have good analytic and decision making skills. Your rock star communication skills help you influence major accounts. Related Business / Technical Kledge, Skills and Expertise
Program Management experience in the deployment of leading-edge technologies in a complex Enterprise and/or Public Sector environment.
Major Enterprise and Public Sector account program management experience.
Has achieved formal Program/Project Management certification, ie PGMP/PMP (Cisco preferred) or equal
Has completed significant part of formal Agile/SCRUM training program or holds respective certification
Has kledge of routing, switching, internet, general network architecture, collaboration solutions, IoT and cloud technologies.
Demonstrates leadership skills and experience working with large program teams and strategic account teams.
Demonstrates a working kledge of the sales process including risk assessment and scoping
Has a good understanding of the legal issues within contracts
Demonstrates advanced negotiation and presentation skills
Understands organizational structures and their aims and processes
Has advanced kledge of office software and program management tools
Education and Experience
Typically requires BS/BA degree or equivalent plus min several years' related experience in networking / telecommunications industry
OR proven several years' experience managing IT & Telco projects in a clearly defined IT Program/Project Management role.
Other
German Citizenship is preferred (due to Public Sector client)
Fluency in German and English languages are required
Readiness to achieve higher level of German security clearance is required
Why Cisco
WeAreCisco, where each person is unique, but we bring our talents to work as a team and make a difference. Here's how we do it. We embrace digital, and help our customers implement change in their digital businesses. Some may think we're "old" (30 years strong!) and only about hardware, but we're also a software company. And a security company. A blockchain company. An AI/Machine Learning company. We even invented an intuitive network that adapts, predicts, learns and protects. No other company can do what we do – you can't put us in a box! But "Digital Transformation" is an empty buzz phrase without a culture that allows for innovation, creativity, and yes, even failure (if you learn from it.) Day to day, we focus on the give and take. We give our best, we give our egos a break and we give of ourselves (because giving is built into our DNA.) We take accountability, we take bold steps, and we take difference to heart. Because without diversity of thought and a commitment to equality for all, there is no moving forward. So, you have colorful hair? Don't care. Tattoos? Show off your ink. Like polka dots? That's cool. Pop culture geek? Many of us are. Passion for technology and world changing? Be you, with us! #LI-EMEAHH1 #LI-PRIORITY