Head of Brand & Buzz
Updated: 14 Jan 2020
link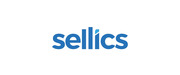 Marketing / PR
English
Reporting directly to the Chief Marketing Officer, the Head of Brand & Buzz will craft and maintain the company brand, including messaging, tone, design, and public and analyst relations. You will develop and lead a team of brand marketers, event managers, social media marketers and work closely with PR agencies. Goals include: driving awareness among our diverse target groups in the B2B eCommerce space, growing our brand in the marketplace, developing and executing our event strategy, creating and influencing public opinion through PR and influencer relations, developing and executing our social and community strategy.
You will:
Own our brand positioning and messaging in the eCommerce space

Grow the brand & buzz team through hiring and training

Lead and manage the team responsible for telling the company story

Provide strategic guidance on identifying and engaging with media, analysts, and influencers

Provide creative direction on brand-level video, web, and graphic design projects

Own & execute our event strategy in Europe & US, incl. external sponsorships and inhouse events

Develop & execute our social media & community strategy

Make data-driven decisions to move the team and our content forward and hit company goals
Requirements:
You have:
A very strong passion and talent for branding & storytelling
A strong track-record of successful branding campaigns
Previous B2B SaaS & eCommerce experience
BA/BS or equivalent working experience
A reputation as a proven and visible marketing veteran, with experience creating content for the web across several disciplines (text, design, video, etc.) and media (blogging, guides, whitepapers, research, infographics, podcasts, etc.)
Leadership experience with excellent communication skills, both written and verbal
Strong expertise in event management. social media marketing & community management
A intuitive and creative drive but have the ability to gut-check and course-correct with data, as well as report results and optimize using data
A getting things done/bias towards action personality
Salary Benefits:
Why should you choose Sellics?
A talented, quickly-growing company
A very well-located office in the heart of Berlin Mitte incl. a rooftop terrace with pool
Flat hierarchies with open communication
High level of responsibility and space to develop
Flexible office hours
Urban Sports Club membership
A one week onboarding program, "Lunch & Learn" internal education sessions, Self Improvement Grant funding for external educational pursuits, and additional time off for professional growth
Remote working days
Free food and drinks, regular team events
Visa sponsorship and assistance for non-EU citizens
Participation in our all-expenses paid annual company trip
Work Experience:
6-10 Years
Work Hours:
40 hours per week
About the company:
Sellics is revolutionizing commerce, starting with the world's biggest online marketplace: Amazon. From starting as a group of friends with targeted business insights and under €2,000 in self-invested startup capital, we've transformed into the force we are today: a profitable and funded Scale-Up company providing data-driven and Ai-powered B2B SaaS solutions to help Sellers, Vendors, and Agencies across the world be successful on Amazon.
The secret to our success is our team, a group of more than 125 highly-engaged, intelligent, dynamic employees from over 35 countries, spread out across our offices in Berlin and New York City. We're a pack of people who care about each other, the values we live by, and the success story we're all helping to write.