Quality Engineer (f/m/d) CAPA
Updated: 29 Mar 2020
link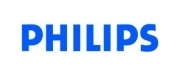 Medical
Böblingen
In this role you have the opportunity
to guide and support Business Groups, Markets and enabling functions to always do the right thing. This involves being a confident advisor on approval, regulatory compliance and quality management related topics, in order to achieve timely releases of innovative products that deliver high quality and outstanding reliability to the lives they will improve.
You are responsible for
Successfully dealing with and managing Philips relationships with approval agencies such as the US Federal Drug Administration (FDA).
Facilitate product and process Corrective and Preventive Action (CAPA) investigations from issue identification through implementation of solution and effectiveness monitoring.
Responsible for updating the business processes relating to CAPA .
Responsible for performing timely, detailed CAPA engineering tasks like: assessing issue descriptions, reviewing CAPA data sources, assisting with root cause analysis and quality problem solving.
Project manage all aspects of CAPA activity which includes gaining the commitment of cross functional resources, scheduling CAPA team meetings, and ensuring CAPA deliverables per project timelines.
Represent CAPAs during audits and CAPA Review Board meetings.
Lead and mentor cross-functional teams with the implementation of appropriate root cause analysis techniques.
Analyze quality monitoring data sources and apply statistical techniques to identify existing and potential causes of non-conformances.
Work effectively with all levels of management to ensure CAPA action plans can be supported and that costs/resources needed to implement the plan are available.
Perform periodic trend analysis and corrective action effectiveness measures of all quality system events and identify opportunities for improvement.
We are looking for
a person who is excited by the unique professional challenges that our Quality Transformation presents, has strong technical competencies, and demonstrates resilience challenging, often demanding situations. We are looking for a perfectionist- a fixer who continuously strives for excellence as a way of life; not just as a job. We're looking for someone who can inspire others to adopt this mentality of prioritizing quality above all else in a relentless pursuit to improve the quality of life billions for the billions of people Philips brand touches each year.
To succeed in this role, you should have the following skills and experience
Able to understand and analyze complex problems, including software and hardware design issues.
Demonstrated kledge of tools and techniques required to perform thorough root cause analysis and develop strong investigations.
Strong understanding of appropriate global regulations, requirements, and standards such as 21 CFR Parts 803, 806, and 820, ISO 13485, ISO 9001 and ISO 14971.
Demonstrated ability to partner with the business and effectively interact with and influence employees, and managers on all levels.
Strong Project Management skills, including ability to project manage all CAPA activities.
Ability to analyze data and apply statistical techniques.
Excellent written and verbal communication skills
Bachelor's degree in an engineering or scientific-related field or equivalent technical experience
At least 3 years' experience with CAPA
In return, we offer you
working in the medical industry brings much fulfillment, as well as unique opportunities to grow. You'll be contributing to a higher quality of life for billions and helping Philips deliver innovation that matters. We also believe that we are at our best as a company when you are at yours as a person. Thus, we offer competitive health benefits, a flexible work schedule and access to local well-being focused activities. Philips encourages people with a disability to apply. Why should you join Philips? Working at Philips is more than a job. It's a calling to create a healthier society through meaningful work, focused on improving 3 billion lives a year by delivering innovative solutions across the health continuum . Our people experience a variety of unexpected moments when their lives and careers come together in meaningful ways. Learn more by watching this video . To find out more about what it's like working for Philips at a personal level, visit the Working at Philips page on our career website, where you can read stories from our employee blog . Once there,you can also learn about our recruitment process , or find answers to some of the frequently asked questions . Böblingen