Settlement Officer (m/f/d)
Updated: 29 Oct 2020
link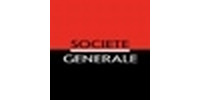 Finance / Accounting
Frankfurt
Frankfurt am Main, Germany
Established in 29 locations worldwide with around 4.000 employees, SGSS provides a full range of securities services that are adapted to the latest financial markets and regulatory trend. SGSS Frankfurt offers clearing, custody and trustee services to German and International Funds and Institutional clients. The settlement team, placed under the direct supervision of the Head of Custody, Issuer and Settlement Services, is in all settlement services processing and related client inquiries the first point of contact in German/English language for the local client base in all aspects of the daily operational service delivery. The VIE will support the processing of client instructions (DVP, FOP, RTO, LTA, Foreign Exchange, Cash movements, OTC derivatives). He/she will support to ensure that all STP and non-STP client instructions received by SGSS are processed and completed within the agreed timeframes, on repairing instructions directly or after requesting clarification from the client.
Your main responsibilities will be:
You will process trade affirmation / confirmation as well as settlement for trades of equities, funds/unit trusts, fixed income and clearable derivatives in collective safe custody, on the domestic and global markets.
Carry out all trades, including securities lending transactions, identify trade discrepancies and mitigate the risks related to the trade life cycle.
Investigate and resolve exceptions/issues raised by clients or any relevant third parties, as necessary in a timely manner.
Initiate escalation processes according to internal procedures.
Follow up on and clarify reconciliation breaks / open positions.
Document the daily work as proof for Audits.