Manager, Marketing Automation
Updated: 29 Oct 2020
link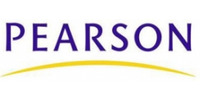 Marketing / PR
Frankfurt
Manager, Marketing Automation
Description
At Pearson, we're committed to a world that's always learning and to our talented team who makes it all possible. From bringing lectures vividly to life to turning textbooks into laptop lessons, we are always reexamining the way people learn best, whether it's one child in our own backyard or an education community across the globe. We are bold thinkers and standout innovators who motivate each other to explore new frontiers in an environment that supports and inspires us to always be better. By pushing the boundaries of technology—and each other to surpass these boundaries—we create seeds of learning that become the catalyst for the world's innovations, personal and global, large and small. Pearson's Online & Blended Learning K-12 group provides high-quality, highly accountable online education solutions to schools, school districts and students in grades K-12. It serves families and schools with a variety of digital learning and online school solutions including Connections Academy, International Connections Academy, and Pearson Connexus. In 2017, it will deliver online learning to over 400,000 students in the U.S. and 48 countries. The group, formerly kn as Connections Education, is based in Columbia, Maryland and has been named a "Top Workplace" by the Baltimore Sun for three consecutive years and a "Best Place to Work" by Baltimore magazine. Recognized for its outstanding curriculum, high-quality teachers and leadership, Pearson Online & Blended Learning is committed to expanding quality education through technology, and helping students achieve both academic and personal success. Position Summary: The Manager, Marketing Automation will be responsible for building and executing the marketing automation strategy for Pearson Online & Blended Learning. This role will manage a team of direct reports and platform partners to ensure we're hitting our key business goals. We're looking for someone who has experience managing a multi-channel strategy and proven experience working across different product lines and cross functionally. This person will demonstrate a sound understanding of marketing automation strategy and the latest trends in digital and demand techniques, while exhibiting a blend of outcome and data driven orientation, strong project management skills, and the ability to build productive working relationships cross-functionally in a dynamic, fast-paced environment. The person in this position must be passionate about using marketing technology to create efficient nurture programs, analytical, detail-oriented, well-organized and a direct response marketing expert. Competencies:
Flexible thinker-high ability to adapt with change and approach problem solving with creativity and openness
Learning on the Fly - Learns quickly when facing new problems, relentless learner, open to change, improves, enjoys challenges and finding solutions
Presentation Skills - Effective in a variety of formal presentation settings, gains positive attention, changes tactics that aren't working
Action Oriented - Enjoys working hard, full of energy for new challenges, seizes opportunity
Functional/ technical skills - Strong functional and technical kledge with enterprise marketing platforms
Creativity - Comes up with new and unique ideas, original, and always adds value to brainstorming
Peer Relationships - Finds common ground/solves problems for the good of all, solves problems with peers, is a team player, collaborates and supports peers
Influence- communicates complex ideas easily and commits an internal audience into action by persuasive communication
Natural Leader- actively contributes to the direction of an area by direct accountability for results
Responsibilities: ●Define and manage the marketing automation and lead nurture strategy across direct mail and email ●Partner with cross functional teams and analytics to design the most efficient journey for all audience types ●Ensure marketing automation platform, CRM and CMS systems are in sync ●Build out high quality, sophisticated nurture flows that increase the impact and ROI of marketing automation activities, optimizing in real time ●Serve as the marketing automation subject matter expert, deepening functional expertise, staying abreast of trends, and partnering with other stakeholders to shape the technical vision and ongoing integrations with the CRM, CMS and analytic tools ●In collaboration with marketing program managers, develop school/ audience specific nurture plans to drive engagement and conversion down funnel ●Define and execute various audience messaging and content strategies and work with analytics to demonstrate channel effectiveness ●Develop a deep understanding of customer base and decision points across their enrollment journey and provide channel optimizations accordingly ●Strive for optimal communication frequency and touchpoints by evaluating communication stream across all student facing teams ●Recommend and implement campaigns that increase sophistication of overall nurture stream to include automated and behavioral based campaigns ●Provide regular insights on performance of various audiences with suggestions for improvement ●Partner closely with cross-functional stakeholders to build a coherent and seamless experience across various touchpoints ●Actively monitor and adjust contact strategy accordingly across channels and schools as needed ●Manage platform partners to ensure best in class service as well as technical needs ●Other duties as needed
Qualifications
Required Skills/Experience: ●Bachelor's degree required ●Minimum 6 years of email and nurture strategy and ownership, including direct experience with various CRMs and marketing automation platforms ●Minimum of 5 years of in platform email creation, development and execution in a leading email platform such as Salesforce Marketing Cloud, Marketo or Eloqua ●Experience setting up an enterprise level marketing automation platform with adaptive campaign orchestration ●Ability to make key operational and/or functional area decisions and ensure successful execution in a timely manner ●Ability to influence and partnering with cross-functional teams and or agency partners is required ●Proven success increasing down funnel conversion rates through deployment of various nurture tactics ●Experience leading and executing customer nurture campaigns through a mix of digital and traditional channels ●Experience with marketing automation and Salesforce a must ●Excellent written and oral communication skills, with exceptional attention to detail and copy proofing ●Strong commitment to timelines, accuracy and professionalism ●Strong eye for mobile and desktop digital designs that lead to action ●Team leader, team player and positive attitude in a results-driven environment ●Extensive kledge of digital marketing communication trends and products ●Data-driven approach and strong analytical skills ●Ability to work in a fast-paced, changing environment with all levels of management ●Savvy with third party data and analytics platforms (GA 360, Salesforce) Pearson is an Equal Opportunity and Affirmative Action Employer and a member of E-Verify. All qualified applicants, including minorities, women, protected veterans, and individuals with disabilities are encouraged to apply.
Primary Location:
US-RE-Remote
Work Locations:
US-Remote Remote
Job:
Marketing
Organization:
North America Connections
Employee Status:
Regular Employee
Job Type:
Standard
Shift:
Day Job
Job Posting:
Oct 21, 2020
Job Unposting:
Ongoing
Schedule:
Full-time Regular
Req ID:
2008228 Pearson is an Equal Opportunity and Affirmative Action Employer and a member of E-Verify. All qualified applicants, including minorities, women, protected veterans, and individuals with disabilities are encouraged to apply.