Junior Video Producer - Remote (m/f/x)
Updated: 16 Jul 2020
link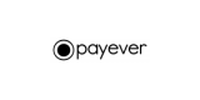 Marketing / PR
Hamburg
Investors and partner include Santander and Microsoft.
5.000 businesses in 4 countries.
Founded 2013 with headquarter in Hamburg, Rödingsmarkt 20.
Marketplaces dominate how we buy and sell everyday and widen the distance for people to make a living from it. Founded in 2013, payever´s mission is to challenge the status quo on behalf of small and medium sized businesses against commerce giants. We do this by providing tools to help sellers of any size to start, run and grow a successful business: Online Shop and Point of Sale system, Payment, Marketing, Shipping or Communication solutions. We start where others stop with the ultimate goal to free commerce. We convinced Santander and Microsoft to join our mission and help us to power over 5.000 businesses in Germany, Sweden, Denmark and Norway. Let´s make commerce easier for everyone and have small businesses enriching our lives and local communities.
Job Description
We're currently looking for a skilled
Motion / Video Post-Production Artist
who wants to make use of their talent in a rapidly growing and innovative internet commerce company. You will join our team on a mission to create flawless user experiences around our advertising and website. What you will be doing?
Work inside the payever marketing team to create videos that make people understand payever better and at the same time focus on branding and transport the creativity of payever outside the companies walls.
Create videos via Adobe After Effects or Adobe Premiere Pro and Blackmagic Resolve
Post Production: Take care about Music, Voice Over, Color Grading, Cut and Effects
Work close with the marketing team
Who you are
A communicator You're fluent in English, and a good communicator
A problem solver You approach obstacles with a logical, pragmatic approach
Willingness to learn You have the enthusiasm and ability to quickly learn new tools and technology
A team worker You possess a collaborative, open-minded and helpful approach to teamwork
Ambitious You're motivated and a self-starter, someone who's always looking for ways to improve things
A time manager You're able to organise and work with multiple projects and different deadlines
Your profile
Great video post-production portfolio
Fast internet
Lot of storage :)
Fast computer (preferred Mac)
You love to create great video post-productions
What we offer
The rare opportunity to change the world around you with a unique product
To be creative and have diversity in your work - but without working for an agency
Innovative - trial & error - mentality
A place in a fast growing company
Ground floor opportunity with the team
Fast execution on good ideas
Shape the strategic direction of the company
A Macbook Pro, 27 inch Monitor, ergonomic chair, own table, panorama view over Hamburg directly from your seat.
We're 7 years old, but we're hungry like it's Day One - we still have the same big dreams and are looking for your help to achieve them!
Sound exciting? We think so too, and we can't wait to hear from you!
Please note that all applications must be completed using the online form - we do not accept applications via e-mail. for this Job
Location Remote, Remote
Department Studio
Employment Type Full-Time
Minimum Experience Experienced
Remote, Remote