Enterprise Account Executive - German Speaking (Hamburg or Munich
Updated: 20 Sep 2019
link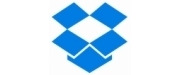 Sales
Hamburg, Germany
Company Description
Dropbox is the world's first smart workspace that helps people and teams focus on the work that matters. With more than 600 million registered users across 180 countries, we're on a mission to design a more enlightened way of working. Dropbox is headquartered in San Francisco, CA, and has 12 offices around the world.
Team Description
Our Sales & Channel team shares Dropbox Business with enterprises around the world and helps them understand the power Dropbox offers to teams at scale. We're a collaborative and empathetic sales team, focused on understanding what businesses need to work better together.
Role Description
As a Enterprise Account Executive for our customers within the DACH market, you'll play a pivotal role in crafting the future of Dropbox Business for our customers. You'll join a talented team striving for one thing: using technology to simplify people's lives. To do this, we're looking for smart, high-reaching people who are passionate about revolutionising the way people work.
Responsibilities
Manage the full sales cycle, from building awareness and generating leads to communicating Dropbox's value proposition to customers.
Understand Industry specific business issues and elaborate Dropbox unique value proposition to solve them.
Build and manage a sales pipeline while growing successful, long-lasting relationships with influencers (IT managers, CIOs, executives, etc.) to meet revenue targets and company goals.
Manage, track, and report all sales activities and results with Salesforce.
Develop deep understanding of Dropbox Business and the DACH competitive landscape.
Be the voice of the customer to the Industry Principal team.
Identify the key Industry partners & ISV's and collaborate with the channel team to bring them up to speed
Delight every Dropbox user with each interaction and play a key role in developing the market as Dropbox delivers its products to business customers
Requirements
Extensive sales experience
Experience in tech (cloud, software)
Tech sales experience (preferred)
Consistent track record of building pipeline and exceeding sales targets
You are empowered by results with a hunter mindset. Strong prospecting, discovery, negotiation and closing skills are your speciality
Excellent collaboration skills and the ability to build long-lasting relationships across your team and the company
Dream to work in a fast-paced, challenging and exciting environment
You have attested resilience in a sales environment
Focusing on your customer business issues and ability to advise them on how to best solve them (consultative selling)
Eligibility to work in the EU
Fluency in German and English
BA or BS degree or equivalent experience
Dropbox is an equal opportunity employer. We are a welcoming place for everyone, and we do our best to make sure all people feel supported and connected at work. A big part of that effort is our support for members and allies of internal groups like Asians at Dropbox, BlackDropboxers, Latinx, Pridebox (LGBTQ), Vets at Dropbox, Women at Dropbox, ATX Diversity (based in Austin, Texas) and the Dropbox Empowerment Network (based in Dublin, Ireland).