EUCOM Technical Writer
Updated: 22 May 2020
link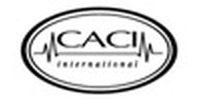 Marketing / PR
Stuttgart
EUCOM Technical Writer
Req #:
232891
Location:
International, DE
Job Category:
Engineering and Technical Support
Minimum Clearance:
Secret International, DE
Job Description
Are you interested in continuing your career in Europe in a mission focused environment? CACI has established upcoming positions throughout the European theater supporting multiple customers for the Department of Defense. We are looking for experienced, innovative and motivated IT Specialists to support enablement US EUCOM's mission objectives.
What You'll Get to Do:
CACI has an excellent opportunity for an experienced, self-directed,
Technical Writer
. This position is in support of a Department of Defense (DoD) organization, US EUCOM located OCONUS in Stuttgart, Germany. This position is required to travel OCONUS. Documenting the specifications, design, features, and operation of applications. Writing and editing user manuals, help systems and other technical documents. Designing and formatting documents using document-creation software. Interviewing developers and other technical resource personnel and subject matter experts (SMEs) to ensure the accuracy of all information presented. Creating training documentation. Managing updates and revisions to technical literature. Working with QA, Product Management, and Development teams. Researching and writing documentation for it systems. Preparing technical presentations, security documentation, user guides, and official correspondence. Assisting with testing activities, maintaining file folders, taking and preparing technical minutes for meetings. Evaluate legacy documentation and restructure it according to a Standardized Documentation Architecture that includes Standard Operating Procedures (SOPs), Quick Reference Guides, and Checklists. They must be customer service-oriented and proactive in anticipating and resolving problems while maximizing efficient use of resources. Other duties as assigned.
More About the Role:
The successful candidate must be able to communicate clearly and succinctly both written and orally, have strong leadership skills, and present products and ideas in a business-like manner. The candidate will be required to work in dynamic fast paced environments that require team interaction and coordination of efforts. The candidate must be experienced in interfacing with both client managers and system users. Maintain systems baseline documentation to include Standard Operating Procedures (SOPs), Tactics Techniques and Procedures (TTPs), and installation documentation. Additionally, the Technical Writer will provide remote support and/or travel to customer sites as required.
You'll Bring These Qualifications:
Currently hold an adjudicated Secret Clearance and be able to maintain
BA/BS + 3 years recent specialized or AA/AS + 5 years recent specialized or a major cert + 7 years recent specialized or 9+ years of recent specialized experience
Excellent English writing, editing, proofreading skills
CompTIA Security + (IAT Level II or greater)
Must have substantial kledge of the capabilities of computer systems and networks
Proven working experience in technical writing of software documentation
Ability to quickly grasp complex technical concepts and make them easily understandable in text and pictures
Strong working kledge of Microsoft Office
TESA eligibility
These Qualifications Would be Nice to Have:
ITIL v3 – Foundation
Automation using Microsoft PowerShell, VBScript, or batch files
Adaptable to changing circumstances and operational needs
Understanding of Department of Defense Military standards
Experience with DoD IT security requirements
CITS IIIWhat We Can Offer You:
We've been named a Best Place to Work by the Washington Post.
Our employees value the flexibility at CACI that allows them to balance quality work and their personal lives.
We offer competitive benefits and learning and development opportunities.
We are mission-oriented and ever vigilant in aligning our solutions with the nation's highest priorities.
For over 55 years, the principles of CACI's unique, character-based culture have been the driving force behind our success.
Job Location
DE-International--GERMANY CACI employs a diverse range of talent to create an environment that fuels innovation and fosters continuous improvement and success. At CACI, you will have the opportunity to make an immediate impact by providing information solutions and services in support of national security missions and government transformation for Intelligence, Defense, and Federal Civilian customers. CACI is proud to provide dynamic careers for employees worldwide. CACI is an Equal Opportunity Employer - Females/Minorities/Protected Veterans/Individuals with Disabilities.