TOA Tech Open Air Berlin
Funkhaus, Nalepastrasse 18, 12459
Berlin
TOA Tech Open Air Berlin
TOA or Tech Open Air is a technology festival for anyone eager to learn about the future of tech, art and science. With over 150 industry leaders and an expected 20.000 attendees, this four-day conference will also host over a hundred fringe events throughout Berlin.
The future of tech, work and life
"IamExpat readers get a 15% discount when booking TOA tickets with the code TOA19Community15."
The conference will take place at Funkhaus in Berlin. This iconic venue is a former East German radio building, a relic of Bauhaus-style architecture.
The Haus of Tech exhibition will be bigger and better than ever before, spanning 55.000 square metres. The exhibit brings together companies like Google, Red Bull and T-Systems along with top tier startups. Due to popular demand, there will be a special themed stage for blockchain technology and an impressive line-up of expert speakers giving fascinating talks.
As TOA is all about the future of tech, work and life, it's the perfect place to go if you want to network, invest and collaborate with international change-makers. Networking will be given special attention in the form of IRL events and via the TOA app.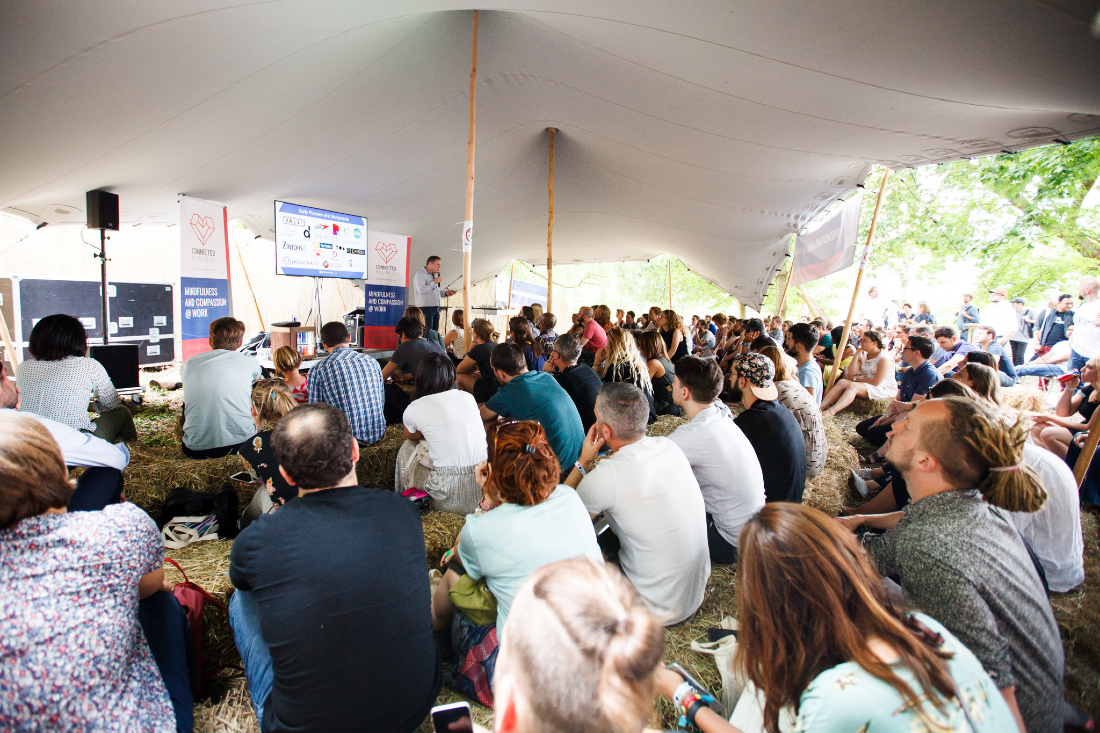 What to expect at TOA 2019
There will even be companies actively hiring and conducting interviews at TOA, so if you're looking to land your dream job, this could be the just the place! Meanwhile, together with Google, McKinsey and Rocket as partners, the event is hosting the prestigious DT50 Awards for the best European Startups at the conference.
Confirmed speakers include Claire Hughes Johnson (COO, Stripe), Bruce Linton (Founder & CEO, Canopy Growth), Niklas Östberg (Founder & CEO, Delivery Hero), Stephen Gates (Head of Design, InVision) and Avid Larizadeh Duggan (COO, Kobalt Music).
Tech Open Air 2019 five-pillar programme
To better form your festival experience, the extensive programme at TOA2019 is built around five thematic pillars:
New Communities: Studying how digital and real-life communities are formed and changing for good.
Pioneering Business: Taking a closer look at how every business is changing and being disrupted in the digital age.
Music & Art: What's next for the arts? Imagine the future of music and art through performances, talks, workshops and immersive experiences.
Emotional Innovation: As digitalisation adds complexity to our work and lives, we seek a new form of consciousness for clarity and connectivity, taking a closer look at the psychology of emotional intelligence.
Deep Tech: With revolutions in AI, blockchain, Quantum Computing and AR continuing to drive the fourth industrial revolution, we take a deep dive into the mechanics of these technologies.
Satellite events: a hive of creativity in Berlin
The TOA Satellite Events mean that Berlin becomes a hive of creativity and innovation for the entire duration of the conference. Among these interdisciplinary events are hackathons, networking events, boat parties, rooftop yoga sessions and 3D printing workshops. Over 120 satellite events give different brands the opportunity to give TOA their unique stamp.
Book your tickets
Book your tickets to TOA online! Ticket prices vary for the main TOA conference at the Funkhaus, so browse the TOA website to learn more. IamExpat readers get a 15% discount when they book TOA tickets with the code TOA19Community15.
Tickets to the Haus of Tech Exhibition and the TOA Satellite Events begin at just 19 euros!