BMW Berlin Marathon
Straße des 17. Juni, between Brandenburg Gate and "Kleiner Stern"
Berlin
Free admission as a spectator
BMW Berlin Marathon
Better bring your running shoes! The BMW Berlin Marathon is one of the most renowned running sporting events in Germany. Taking place annually in late September, the 42,4 km race takes place through the streets of Berlin and is open to both professional athletes and amateur runners.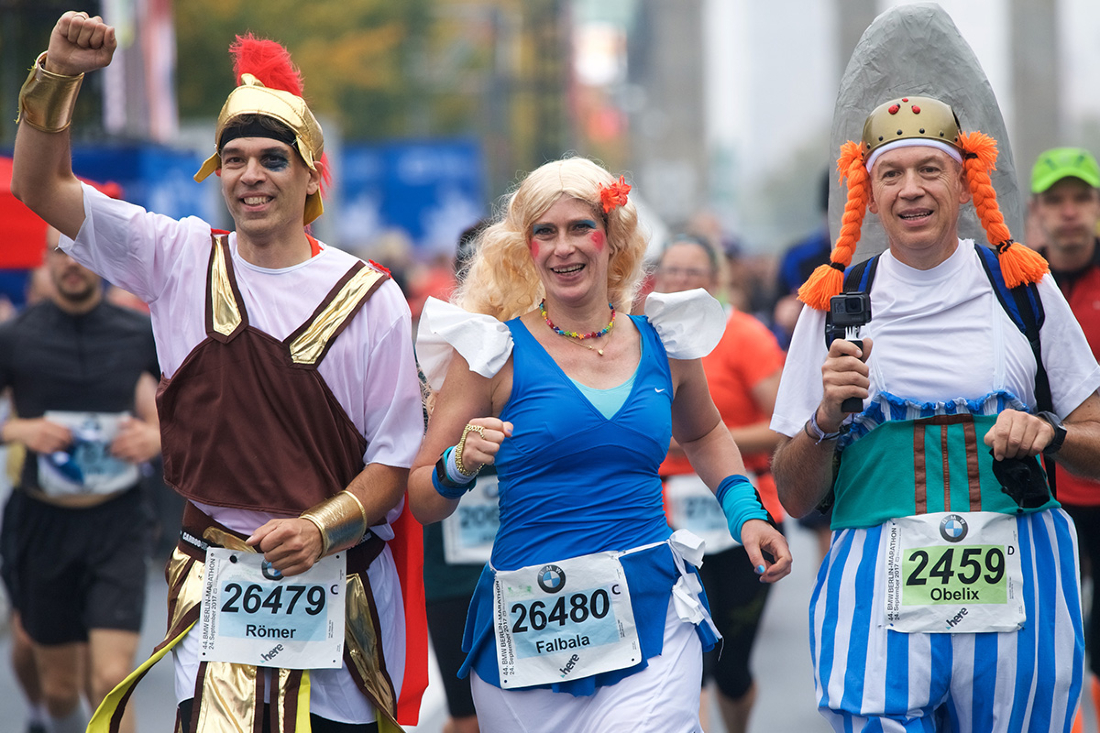 Over 44.000 participants in the Berlin Marathon
Considered one of the fastest courses of the world's six leading marathons (a group which includes marathons in New York City, Boston and London), the Berlin Marathon has witnessed the setting of several world records since it first took place in 1974.
Set to welcome over 44.000 runners on September 26, the event, which has been sponsored by BMW since 2011, is open to hand-bikers as well as wheelchairs users. In addition, thousands of inline skaters compete on the marathon course the day before the running marathon, making it a fun spectacle for the whole family to behold.
Spectators welcomed at the BMW Berlin Marathon
The current racecourse starts and finishes in the heart of Berlin by the famous Brandenburg Gate. The main marathon begins at 9:15 am by Straße des 17. Juni, between Brandenburg Gate and "Kleiner Stern", with runners starting in four waves before ending at the same location.
There is plenty of entertainment for spectators along the race route, which loops through the city and passes several highlights, though in a scaled-down version for the health and safety of visitors due to coronavirus. Spectators are required to wear masks at the event.
There are also free stands on both sides of the finishing line for spectators to watch the end of the marathon, and big screens broadcasting the event live!
Plan your visit to the BMW Berlin Marathon
Whether you are an athlete or a spectator, it is essential to remember that several roads in the area will be closed to drivers. All attendees are recommended to come by public transportation as there is no parking! For more information on the marathon, visit the official BMW Berlin Marathon website.
All photos: © SCC EVENTS/camera4