Mode, Heim, Handwerk trade fair
Messe Essen, Messeplatz 1, 45131
Essen
Mode, Heim, Handwerk trade fair
Every year, more than 700 exhibitors come together in November to turn Messe Essen into a giant adventure world, as the largest consumer fair, Mode, Heim Handwerk, (Fashion, Home, crafts) in North Rhine-Westphalia takes place.
Offering a range of experiences for the entire family, the fair attracts more than 120.000 people from far and wide to explore a series of new ideas and shopping opportunities over nine days. With the 50th edition of the trade fair kicking off, visitors this year can expect a colourful programme as well as new sections of the fair.
Come visit the largest consumer fair in NRW
Divided into three different main themes, there is always an abundance of fashion, homeware and crafts. Within the main fashion, beauty and accessory goods segments, visitors can find everything for lifestyle, from accessories such as shoes, scarves, leather goods and jewellery to beauty related items. A true crowd puller each year, the fashion shows stand out, complete with styling tips and trends for the next season.
The homeware, lifestyle and leisure section focuses on interior design and decor for creating the ideal home. Filled with exhibitors offering custom deco, tailor-made pieces and colourful kitchen accessories, it is complemented by a large craft market as well as the fairy-tale wintery Christmas world. A large and lavishly decorated Christmas tree is the focal point, which visitors are able to skate around or enjoy from afar. The craft and design section offers tons of ideas and tips for home renovators and DIYers looking to improve their own home or surroundings.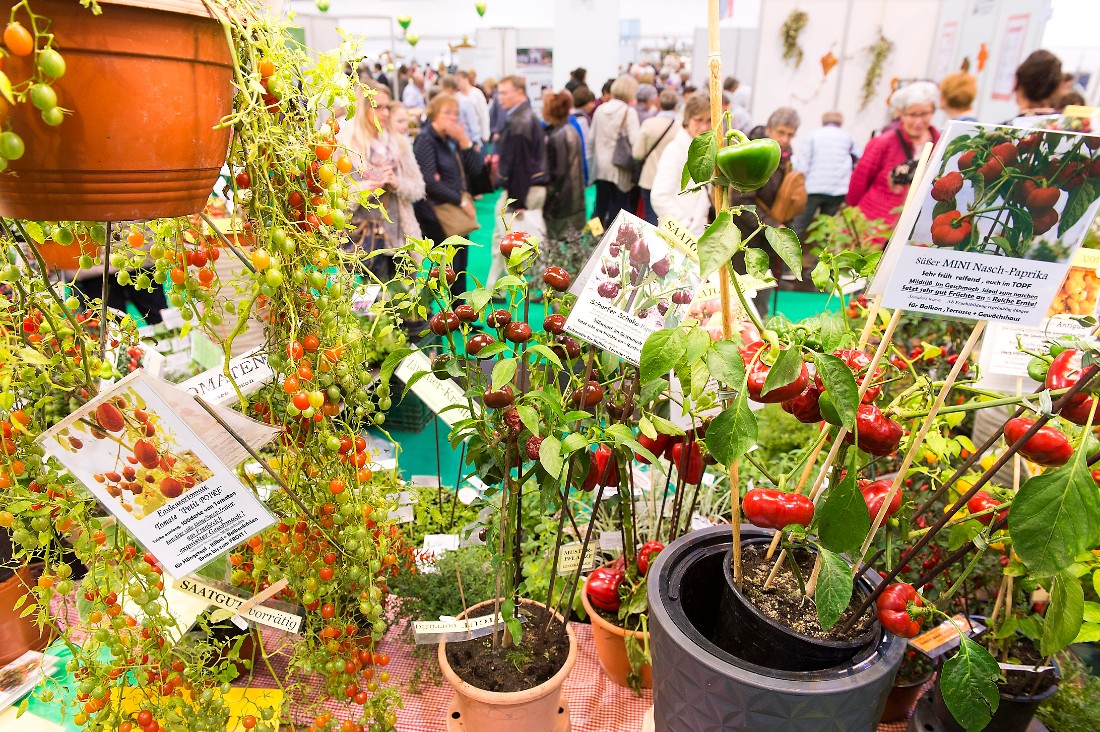 Mode, Heim, Handwerk has it all
The consumer trade fair Mode, Heim, Handwerk is supplemented by special exhibitions each year, such as "Kreativ.essen", for those interested in needling and creating and "NRW - the best of the region", a culinary fair that promotes the consumption and use of local products. New to the fair this year is tierlieb.nrw, which will offer everything pet owners could ever want on November 9th and 10th. What's more, owners are even allowed to bring their dogs to the fair on these days, for a full-on family experience.
Attending the 50th edition of Mode, Heim, Handwerk
Interested in visiting Mode, Heim, Handwerk and learning more about DIY or picking up some of the latest fashion trends? For all the details, including more information on the fair and its additional exhibitions and how to get their, please visit the official website.