Grand Rococo Festival at Palace Friedrichsfelde
Palace Friedichsfelde, Tierpark Berlin, Am Tierpark 125, 10319
Berlin
Grand Rococo Festival at Palace Friedrichsfelde
The Palace Friedrichsfelde, the centrepiece of the iconic Tierpark Berlin, invites you to don your best frock and dance the day away at its annual Grand Rococo festival this summer.
Recreating an authentic 18th-century atmosphere, this weekend event transports you back in time for a truly unique experience. Visitors can attend concerts, watch plays, attend the evening ball or be entertained with a spot of fencing - who could ask for a better weekend in Berlin?
Attending the 10th Grand Rococo Festival at Palace Friedrichsfelde
The Palace Rococo Festival, seen as a highlight of Tierpark's annual calendar, invites visitors to come and explore all it has to offer in a recreated 18th-century setting. Over 25.000 visitors attended the event in 2018, and this year's festival is set to be even bigger and better than before!
A classic marketplace offers local goods, traditional food, drinks and more by the grand palace, while the little ones can dress up and explore the numerous mazes and labyrinths the park has to offer. On Saturday evening a grand ball takes place within the palace, where attendees can dress up for a night of dancing.
More than 300 performers and actors in traditional costumes are on hand to enchant visitors and take them back in time through various historical dance presentations, fencing shows, concerts and dressage shows. A lucky few can even book a ride on the coveted horse and carriage and explore Tierpark Berlin at a leisurely pace.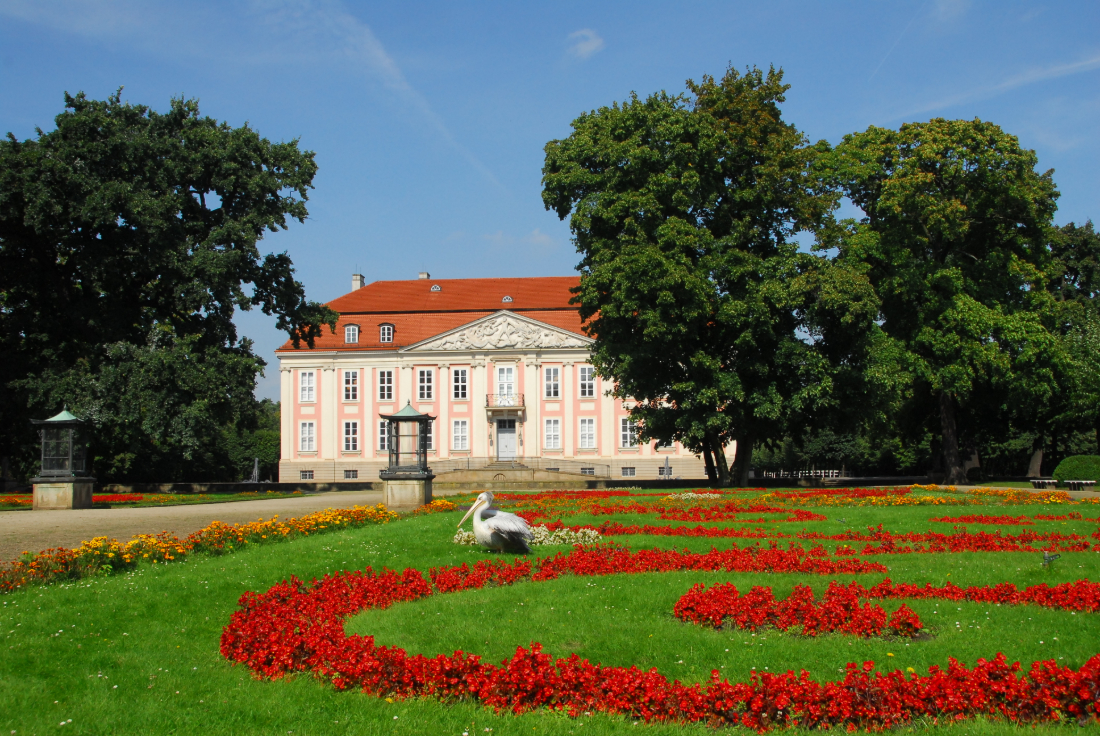 The history behind Palace Friedrichsfelde
The historical palace is a Neoclassical masterpiece, built in 1695 by architect Johann Arnold Nering under the name Rosenfelde Palace. The castle was renamed under the ownership of Frederick I, King of Prussia, in 1699 and has been extensively renovated over the past decades, receiving its neoclassic look in 1800.
Over the years it has changed hand several times, remaining in possession of the family Tresckow until May 1945, when it was taken over by the Red Army. The palace survived World War II with minor damage and has been open to the public as a museum and event location since 1981.
Get your tickets to the Grand Rococo Festival at Palace Friedichsfelde
Interested in attending this classical festival? Perhaps you want to combine your festival visit with a stroll through the park, or a spot of monument and memorial visiting in Berlin?
For more details and tickets to the festival or ball, please visit the Palace Friedichsfelde website.