Halloween Horror Festival at Movie Park Germany
Warner-Allee 1, 46244
Bottrop
Adult tickets from 31 euros
Halloween Horror Festival at Movie Park Germany
It is the month for thrills and scares, and what better place to celebrate Halloween than at one of the biggest events in all of Europe? Taking place for the 21st time, the Halloween Horror Festival at Movie Park Germany is sure to scare the socks (and maybe even pants) right off of you!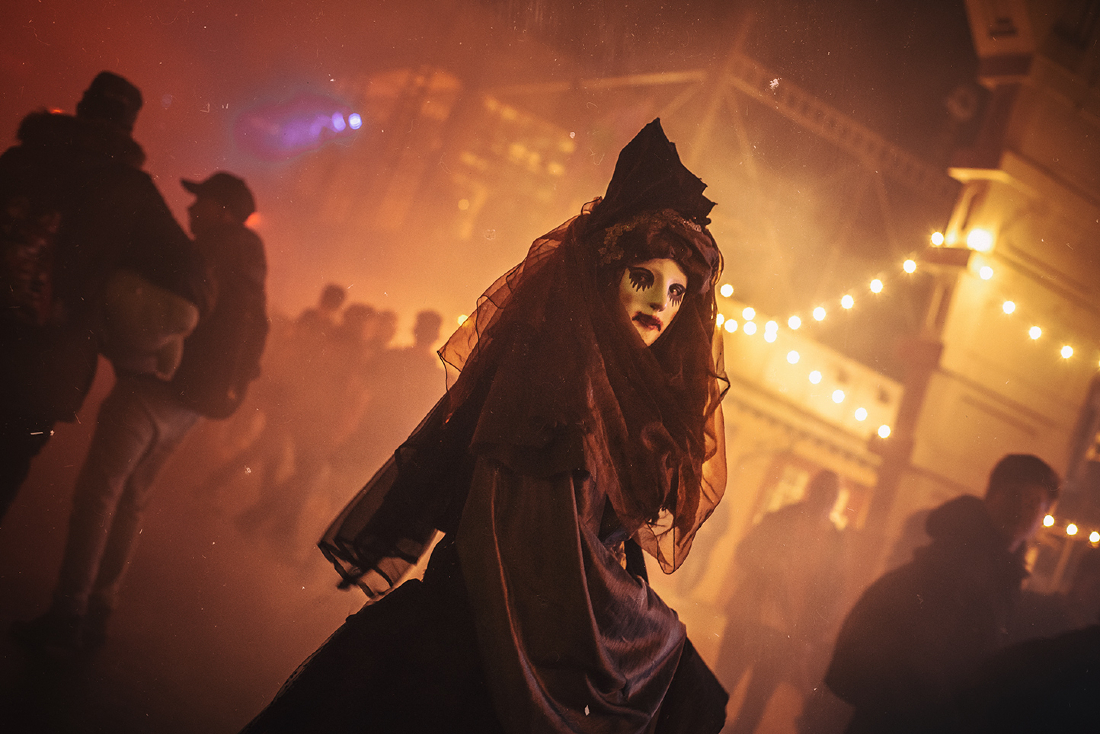 Celebrate Halloween at Movie Park Germany
One of the most notable Halloween events in Germany, the Movie Park Halloween Horror Festival features the best movie monsters in a terrifying setting. 250 zombies, ghouls and freaks will wander the theme park, ready to scare you at any given moment. As well as giving some of the major rides a spooky twist, the amusement park also puts on gripping Halloween shows, mazes and a new 4-D movie, which are all guaranteed to give you goosebumps like in your worst nightmares!
Special horror mazes, filled with actors dressed as monsters, murderers and zombies, will be set up throughout the park, inviting visitors to try their hand at navigation while running for their lives. The Scare Zones are where the real frights take place, so expect to come face to face with the creepiest and most horrifying scenes here.
For the first time ever, the award-winning Halloween event will also host a special closing show every night of its run, which has this year been extended to 23 days.
Horrifying rides, mazes and shows!
Visitors be warned - the Halloween Horror Festival is not an event for the entire family. Due to the scare levels of several attractions and shows - especially during the Fright Nights on Thursdays and Fridays, there will be age checks throughout the park for horror activities.
However, those with little ones can visit Movie Park's Nickland during the day, which has been turned into a monster-free zone. Here special Halloween events, like face painting and pumpkin carving, will take place. Please note that visitors are not allowed to wear costumes, as this is a full-body contact experience. But we do advise you dress warmly, as the German weather is unpredictable this time of year.
Attending Halloween Horror Festival at Movie Park Germany
Ready to test your nerves at one of the most thrilling Halloween Festival this year? Movie Park Germany is readily accessible via public transportation and main roads if you are thinking of driving over. It also features a hotel for those interested in turning their visit into a spooky overnight stay.
For more information, or to book your tickets now, head over to Movie Park Germany website.