Bremen Samba Carnival
Bürgerhaus Weserterrassen, Osterdeich 70b, 28205
Bremen
Bremen Samba Carnival
You know it's carnival time in Bremen when you hear samba drumming and see dazzling costumes and decorations festoon the city centre. Come carnival season, Bremen welcomes the largest samba carnival tradition in Europe.
The spirit of Rio in northern Europe
"Experience the largest samba carnival tradition in Europe"
Bremen Samba Carnival attracts not only Bremen locals and expats living in the area, but also tourists from other German cities and farther afield who make their way to Bremen especially for the event. The spirit of Rio is alive and well with the flamboyant costumes, bright colours, masks, stilt walkers and, of course, samba drumming, that make up the heart of the festival. The parade towards the Steintor quarter is the highlight of the event.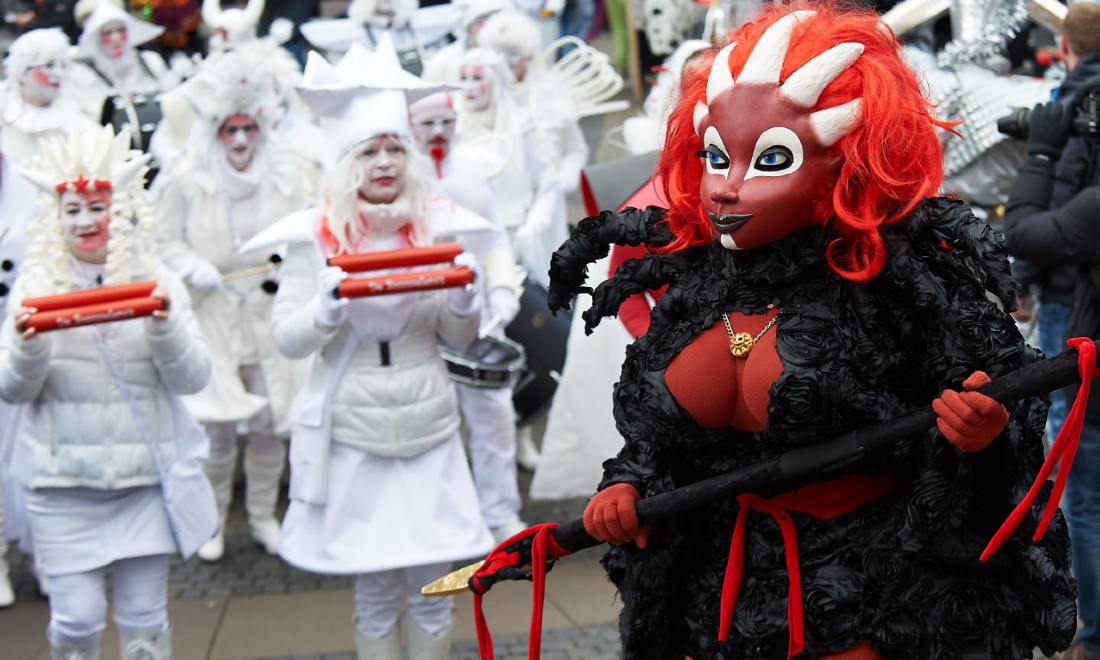 For many years, the aim of the carnival has been creating political, socially critical or artistic topics that then give shape to the changing mottos. The 2020 motto is: "In the intoxication of love". The 35th edition of Bremen Carnival will focus on deep love and empathy, the most important basis for all being! More important than ever in our time, we counteract our divisions with this theme and let diversity blossom in its beauty.
What to expect at Bremen Samba Carnival
More than 1.500 people will participate in around 100 different groups with samba drums, masks and stilts. They come from all over Germany, the Netherlands, Denmark, Switzerland Poland and Great Britain to entertain and delight their audiences every year.
The Bremen Carnival is more than just a parade. Different concerts, a children's carnival, a photo exhibition and much more are included. At the children's carnival, the youngest participants also celebrate the Bremen carnival in colourful costumes and with music, dance and great stage shows.
Performance stages and after-party
After the parade, it's far from over! The festivities continue on three stages. At 8 pm there's a party in the Slaughterhouse (Schlachthof), which is, as you may have guessed, no longer a slaughterhouse but one of the most popular cultural centres in Bremen.
Plan your visit to Bremen Samba Carnival
Bremen Samba Carnival takes place in the heart of Bremen and therefore it's very easy to access by public transport. You may feel as though you're in Rio de Janeiro, but remember that it's still February in northern Germany: let's hope the weather stays fine for the event!