Easter Egg Market in Eberbach Abbey
Eberbach Abbey, 65346 Eltville am Rhein
Hessen
Tickets from 6 euros.
Free for children aged 12 and under.
Easter Egg Market in Eberbach Abbey
If your only experience of painted Easter eggs are the ones you made as a child, this market will be a revelation. Artists from Germany, the Netherlands, France, Poland, and the Czech Republic display their incredible art on blown eggs of all sizes, from tiny budgie and quail eggs to improbably large ostrich eggs.
Watching artists work on Easter eggs
See incredibly detailed paintings, etchings, calligraphy, and dioramas come to life on these fragile surfaces, right in front of you. If you'd like to take some of their work home with you, pieces are for sale.
Many of the Easter egg artists will be also working on eggs while manning their tables, and you're encouraged to watch them work their magic (though do ask for permission before you take any photos!) Each artist has been specially chosen, with due attention paid to quality, originality and genuine craftsmanship.
Egg artists in historical surroundings
The Easter Egg market is made even more fascinating by its iconic backdrop – the Eberbach Monastery, which has become a household name for the wines it has been producing for the past 500 years. Nowadays this former Cistercian monastery churns out a whopping 2,5 million bottles each year. Combine your visit to the market with a wine tasting tour – just remember to leave some space in your suitcase to take a bottle or two home!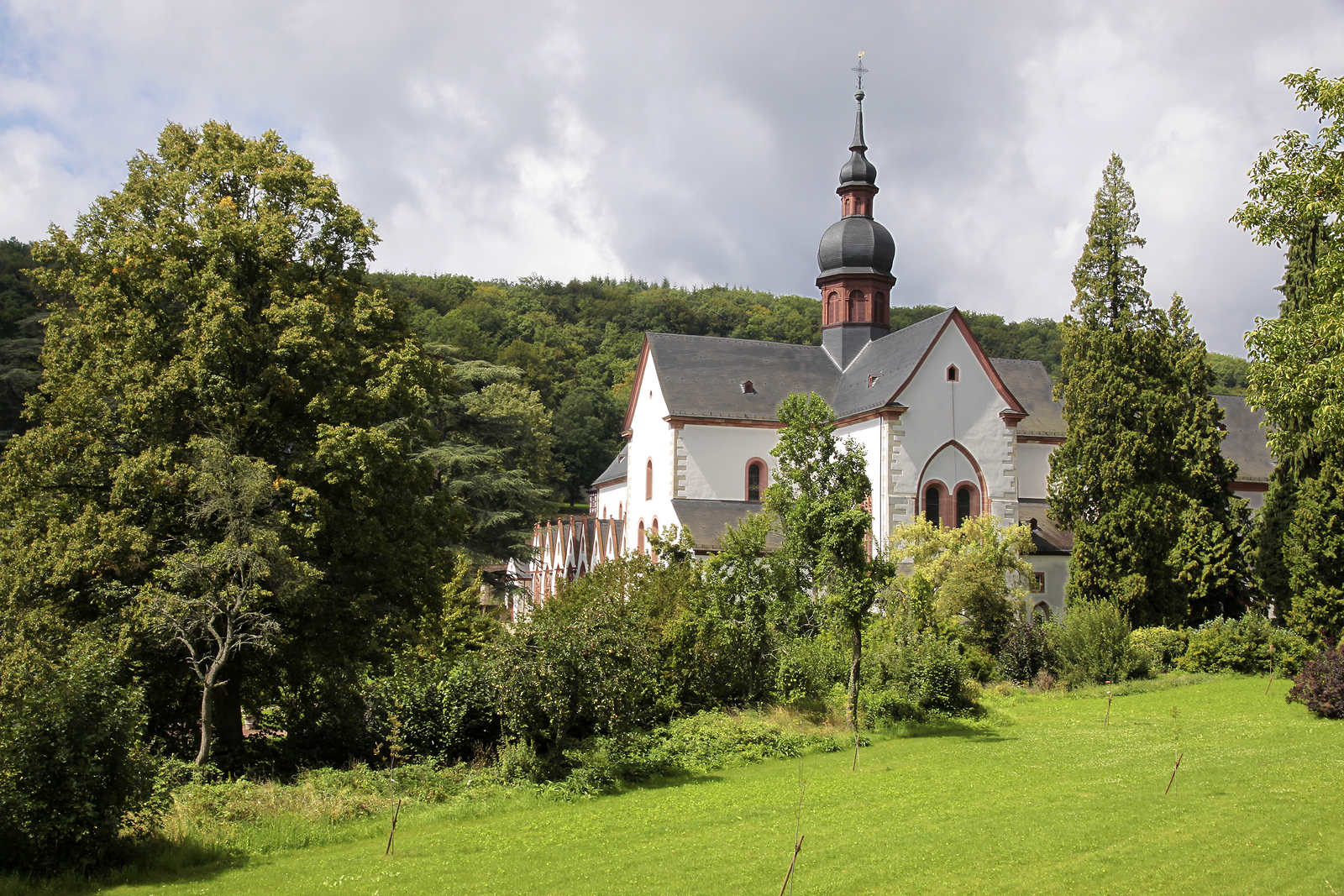 You can also take part in one of the public monastery tours that will be taking place on both days of the market (extra fee payable). Stroll through the monastery's monumental Gothic architecture, learn about the monks who turned this into one of Europe's biggest wine producers, or simply take in some of the filming locations from "The Name of the Rose".
If you get a hankering for food, the Klosterschänke restaurant will be on hand, dishing up a modern interpretation of monastery food.
Attending the Easter Egg Market in Eberbach Abbey
The Easter Egg Market is open from 11 am - 6 pm on Saturday and 10 am – 5 pm on Sunday. If you're catching the train, the closest station is Eltville, and there are buses that run to the Abbey.
Thumb image credit: Horst Opiola