Spring Light Festival - Berlin
Spring Light Festival - Berlin
The winter in Berlin is reluctant to give way to the arrival of spring. But as the days slowly get longer and daylight returns, numerous light artists are invited to come and celebrate the awakening of spring at the first edition of the Spring Light Festival.
Miriam Guterland [CC BY-SA 3.0 (https://creativecommons.org/licenses/by-sa/3.0)]
Spring awakenings with magical lights
Set to run from February 27 to March 8, the new light festival will transform the city's leading historic buildings, established monuments and famous architectural structures into moving works of light art.
Organised by Berlin Leuchtet, the company behind the Berlin Illumination Festival, the Spring Light Festival will revolve around video mapping across the city's famous and less famous facades. Various artists from around the world have been invited to create a different light installation based on the theme of the world as guests in Berlin. More details concerning which buildings will be illuminated will be unveiled in early February, 2020.
© Frank Herrmann
Illuminating Berlin in Spring
The Spring Light Festival is set to include several key tourist sights and must-see attractions across the city, so we do recommend using public transport to get around whenever possible.
In addition, as this is an open-air event and the weather can be unpredictable this time of year, we do recommend dressing warmly and bringing an umbrella - just in case!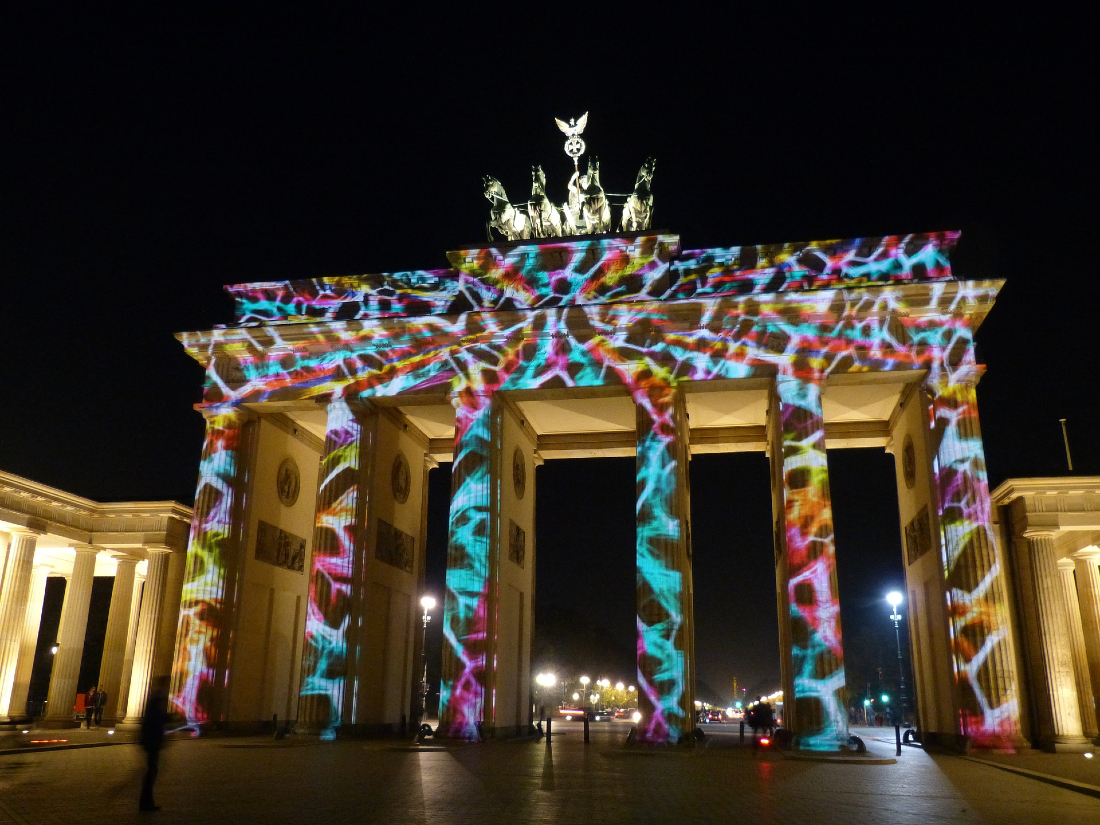 Attending Spring Light Festival Berlin
Ready to discover Berlin illuminated and lit this spring? For more details on the Spring Light Festival in Berlin, visit the official Berlin Leuchtet website.