Veggienale & FairGoods: Sustainable Vegan Trade Fair
Various locations
Freiburg im Breisgau, Stuttgart, Nuremberg, Berlin, Hamburg, Frankfurt, Hannover, Cologne, Munster, Leipzig
Tickets from 7 euros
Free for children under 14
Veggienale & FairGoods: Sustainable Vegan Trade Fair
Living sustainably and healthily is becoming more and more important, but many people remain unsure of where to start. To help the public embark on and continue with this lifestyle change, travelling sustainably and vegan trade fair Veggienale & FairGoods will return to 10 German cities in 2020 and 2021.
© Daniel Sechert
Sustainable trade fair in Cologne
The trade fair, which been touring across Germany since 2015, focusing on promoting a green lifestyle. Veggienale & FairGoods brings together leading sustainable companies and services, who all share their products, advice, tips and services with the public.
Everything from food and fashion to cosmetics, household supplies, finances and travel is covered at this trade fair. Visitors can expect to learn more about fairtrade products, upcycling, going zero waste and becoming vegan, while browsing through exhibitors' stands in the marketplace.
Learn more about adopting a sustainable and vegan lifestyle
In addition to a full list of eco-friendly exhibitors, there is also a full supporting programme happening throughout each weekend, featuring different lectures, workshops and live cooking demonstrations. There will also be plenty of hands-on activities for the littles ones, making Veggienale and FairGoods an ideal event for the entire family.
There will also be plenty of vegan and vegetarian local food and drinks on offer, as no meat, leather, gelatin or other by-products derived from animals will be sold at the Veggienale & FairGoods trade fair.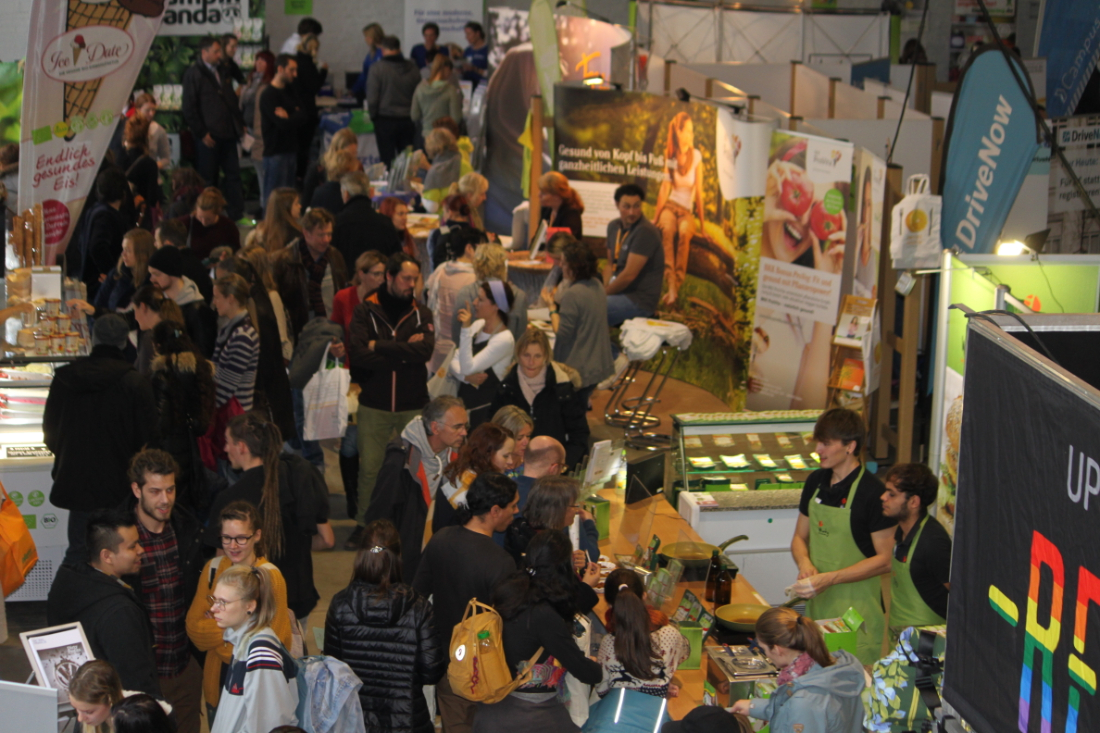 © Daniel Sechert
Veggienale & Fairgoods trade fair dates
The trade fair will be stopping at the following cities:
Leipzig, agra Messepark, September 12 & 13, 2020
Münster, Messe und Congress Centrum Halle Münsterland, September 19 & 20, 2020
Frankfurt, Jahrhunderthalle, September 26 & 27, 2020
Cologne, DOCK.ONE, October 10 & 11, 2020
Hannover, Niedersachsenhalle, October 17 & 18, 2020
Hamburg, Cruise Center Altona, 21 & 22 November, 2020
Stuttgart, Alte Kelter Fellbach, November 28 & 29, 2020
Berlin, Loewe Saal, January 23 & 24, 2021
Freiburg, Messe Freiburg - Halle 1, March 27 & 28, 2021
Nuremberg, OFENWERK, April 17 & 18, 2021
Attending the Veggienale & Fairgoods trade fair
Ready to dive in deep and learn all about how to live more sustainably? For more information on the programme, details on how to arrive by public transport, and to book your tickets, please visit the Veggienale & FairGoods website.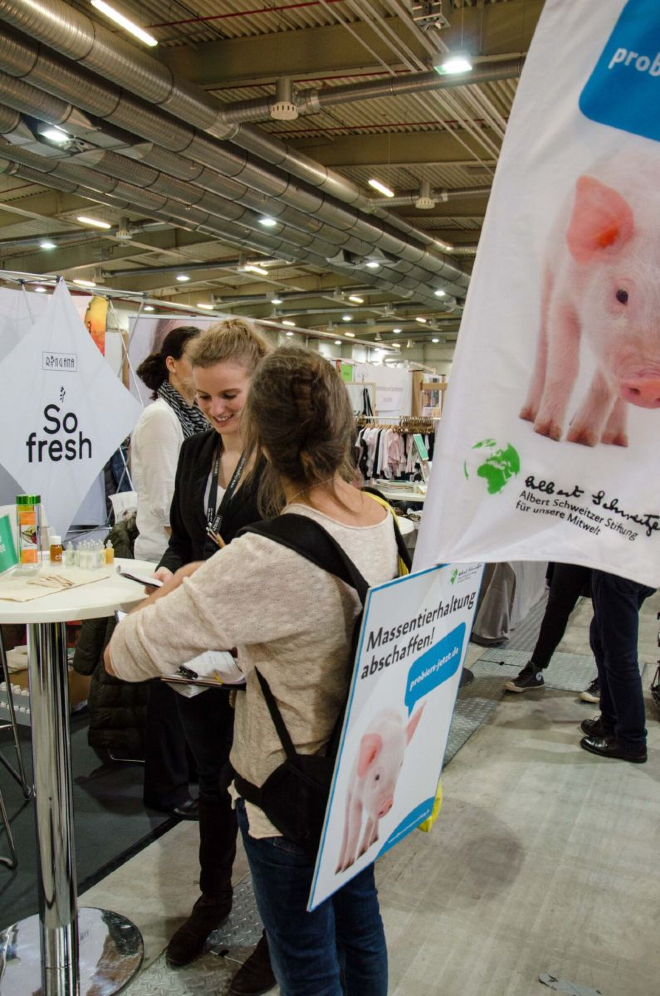 © M Lambertz
Thumb: © Daniel Sechert