Sales Employee Heidelberg- Start Immediately!
Updated: 15 Nov 2019
link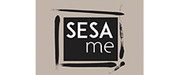 Sales
Heidelberg
German, English
Your duties:
- Enjoying people and active sales
- Representation of the company with all its values
- Customer advice and support
- Stay up to date with new products/services.
- Provide accurate information (such as product features, prices, and customer service).
- Support in the delivery and organization of the storage room
- financial management
Requirements:
Your profile:
- Proven professional experience as a salesperson or similar function
- Familiarity with the principles of consumer behaviour
- Track record in achieving sales quotas
- Ability to work in fast-paced environments.
- Very good communication skills in Dutch and English and manners.
- Self-confident and goal-oriented appearance
- Sensitive, extroverted and motivated Personality
- Charismatic
- Hard working
Salary Benefits:
Your benefits:
- attractive bonus payments
- pleasant working atmosphere in an international team
- a strong & motivated team spirit
- ongoing & supportive sales trainings
- flexible working hours
Work Hours:
40 hours per week
About the company:
The SesaMe Store is home to the finest and most delicious products from the finest and oldest grain in the world - the sesame seed, along with special and tasty sesame oils, date syrup, herbal and fruit tea blends, Tahini spreads and more. We started in June 2019 and have branches in Germany and Netherlands.